Using Summary Fields in Pivot Grid
Trouble viewing images? Click on images to enlarge.
In this article we cover the process of leveraging the Summary data table in the Pivot Grid.
How does it work?
By default the Pivot Grid uses data from the Detail Grid. While inside the the Pivot Grid we need to tell VDM to look at the Summary Data that is available.
How to change the Pivot Grid to use the Summary Data Table
1. Open/Create your View and run it. Then go into the Pivot Grid.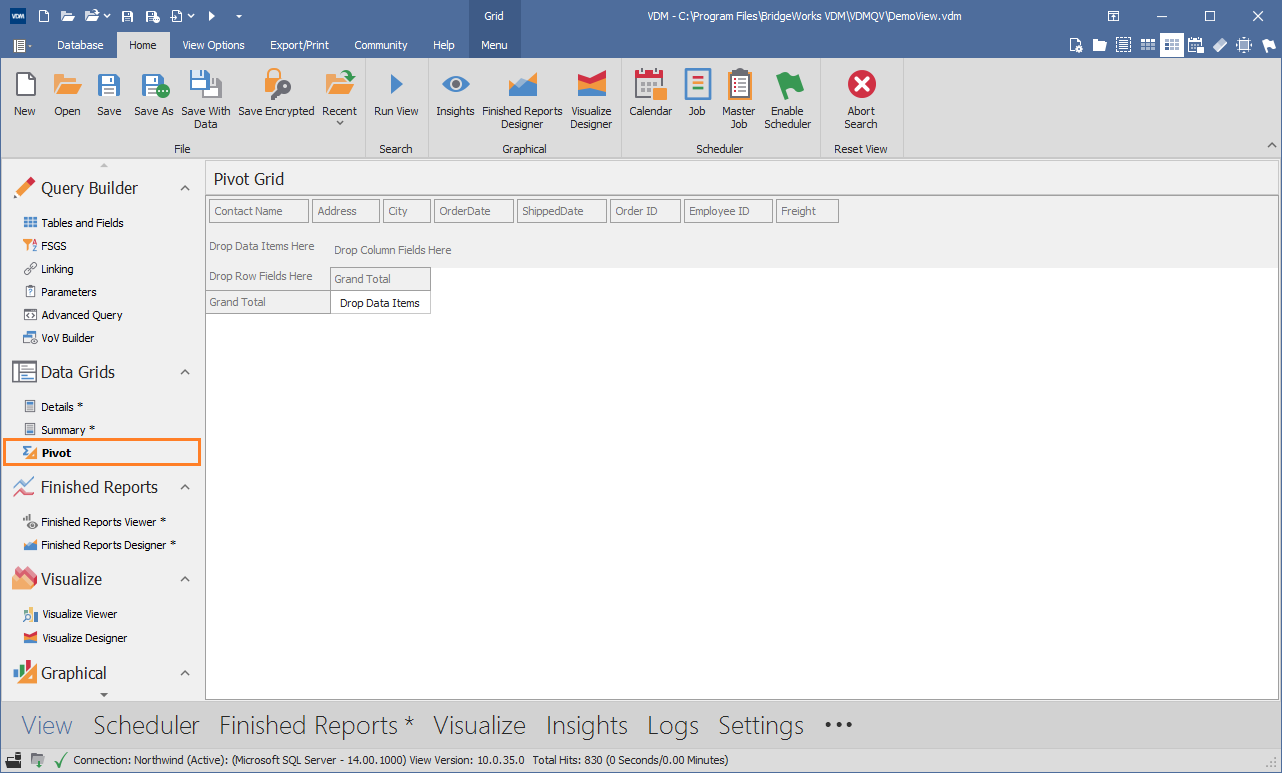 2. Right click inside the Pivot Grid's body and select Use Summary Datatable.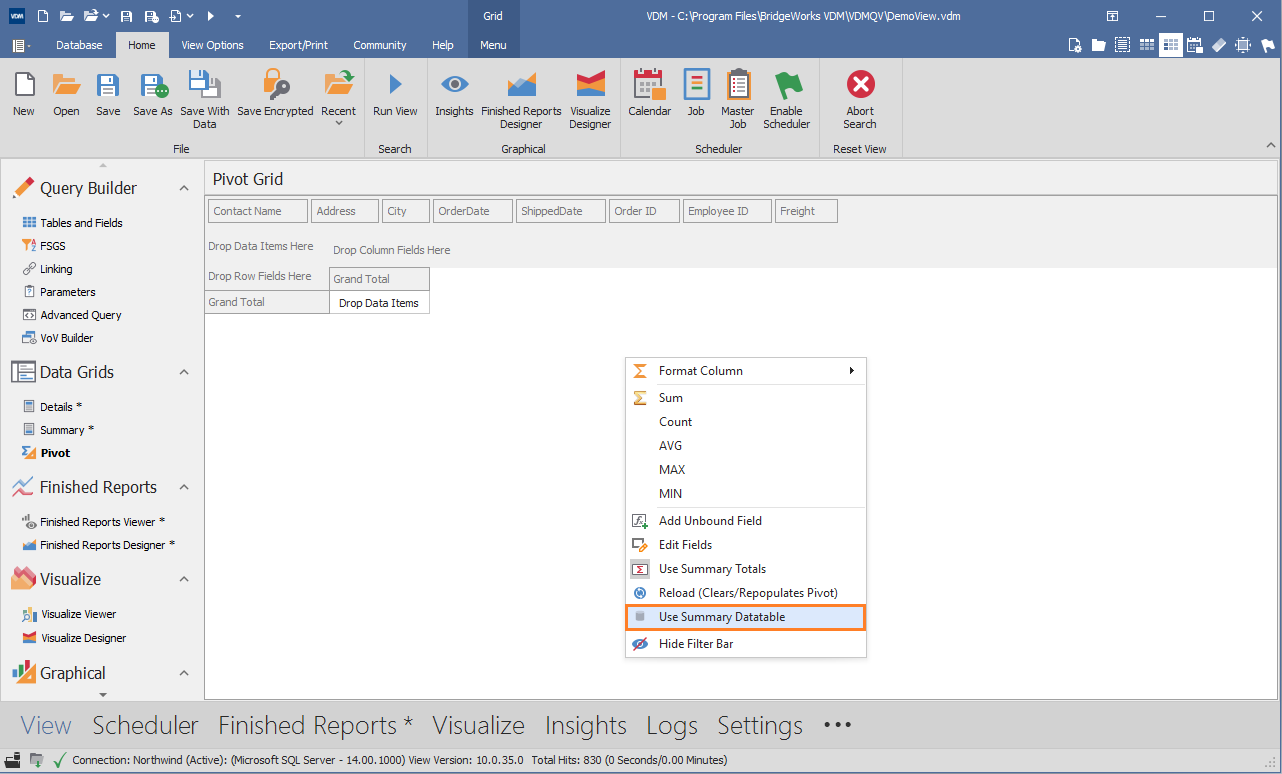 3. Create a Pivot Grid using the Summary Data.