Can't Create/Schedule New Appointment
Trouble viewing images? Click on images to enlarge.
In this article we cover troubleshooting why you can't create / schedule a new appointment / job using the scheduler in VDM.
The Problem: I am trying to schedule a new appointment, however, when I go to the calendar I don't have a new appointment button as indicated in the documentation.
The Solution:
1. Open VDM
2. Go to the Scheduler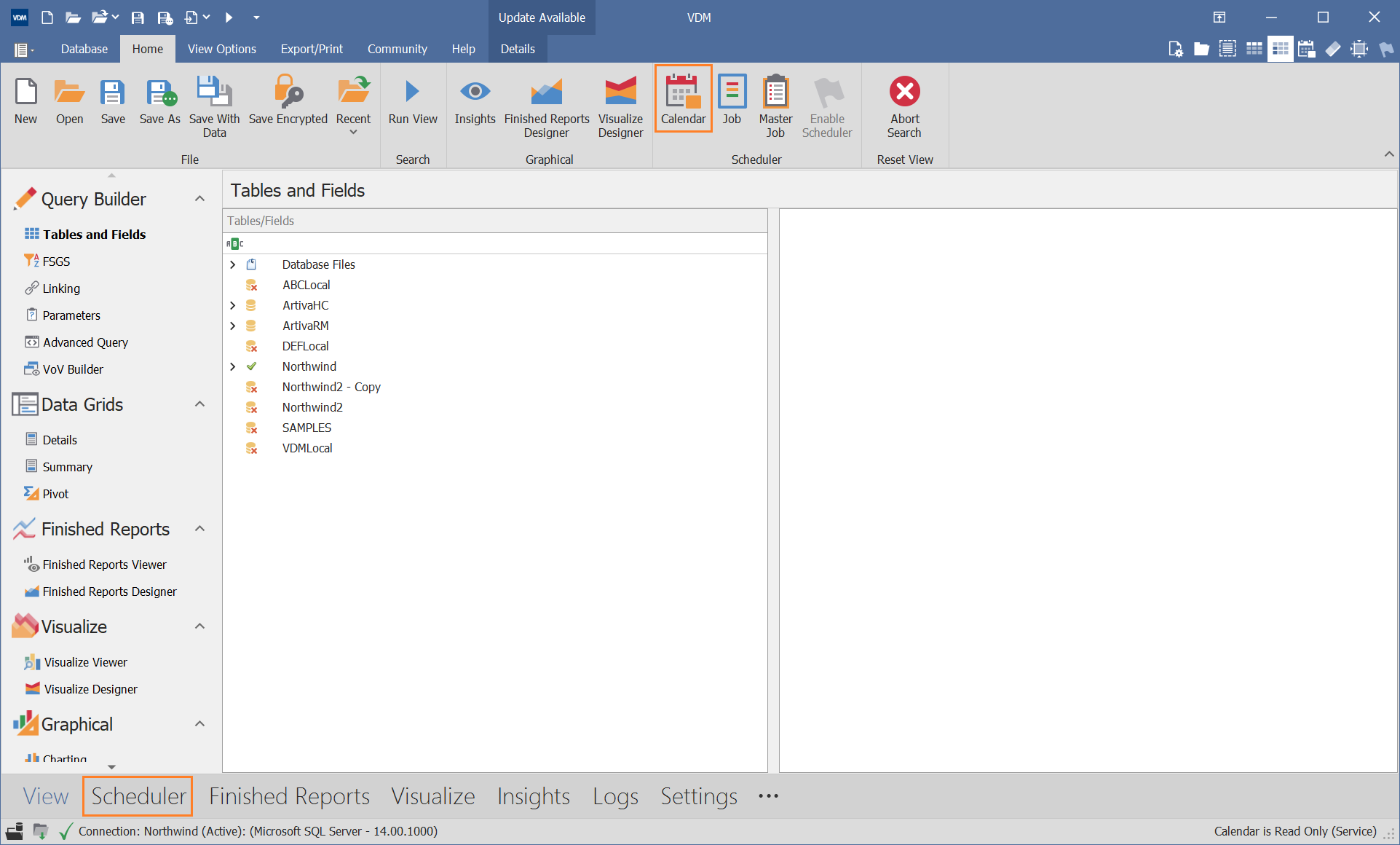 3. Disable/Stop the Scheduler Service. When the Calendar is Read Only you will be unable to make changes to the Calendar. You can check if the service is running in the lower right corner of VDM.