Trouble viewing images? Click on images to enlarge.
Article Goal: Provide steps and information on how and why to use nested filters inside VDM
In this article we cover using nested filters inside VDM's FSGS.
What Are Nested Filters?
Nested filters allow you to create more complex filter conditions than what is possible when you combine filters at the same level. When you nest filters, you set the order in which they are evaluated.
Steps To Create Nested Filters.
1. Open / Create your View.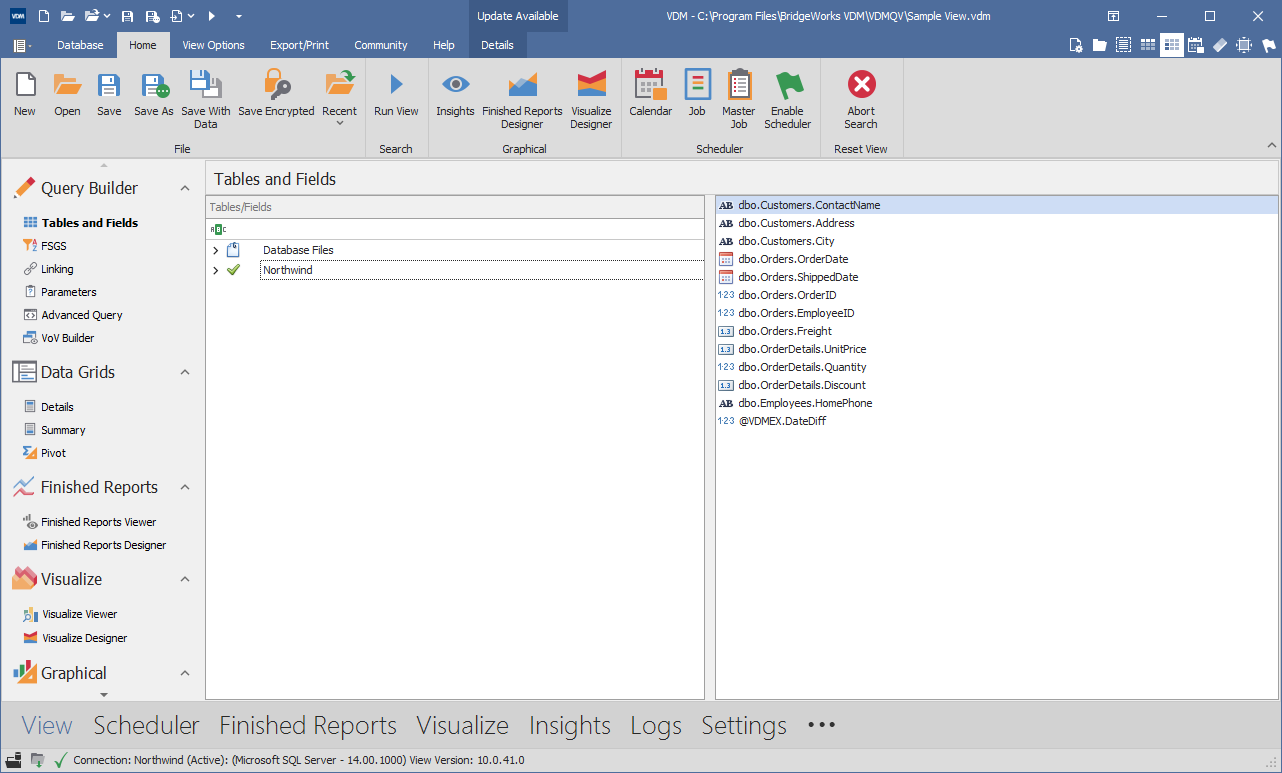 2. Go into the FSGS section of VDM.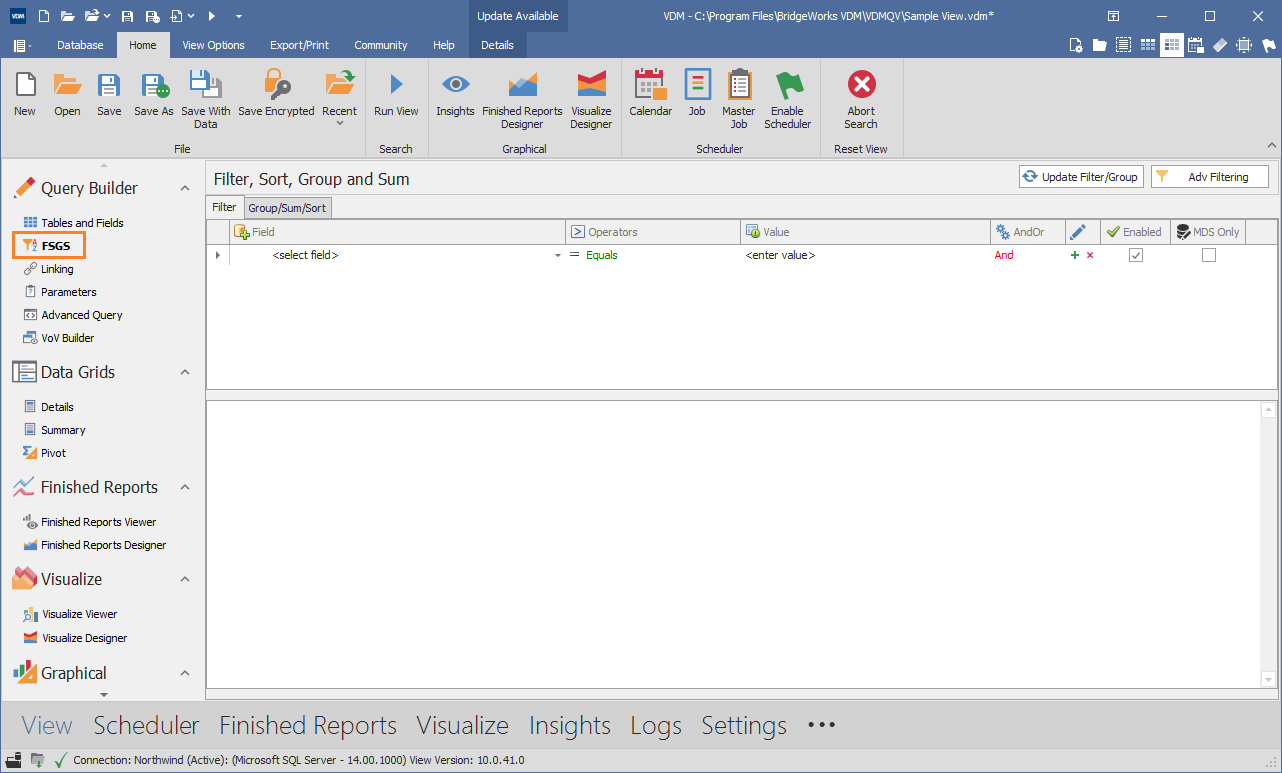 3. Start creating your filters.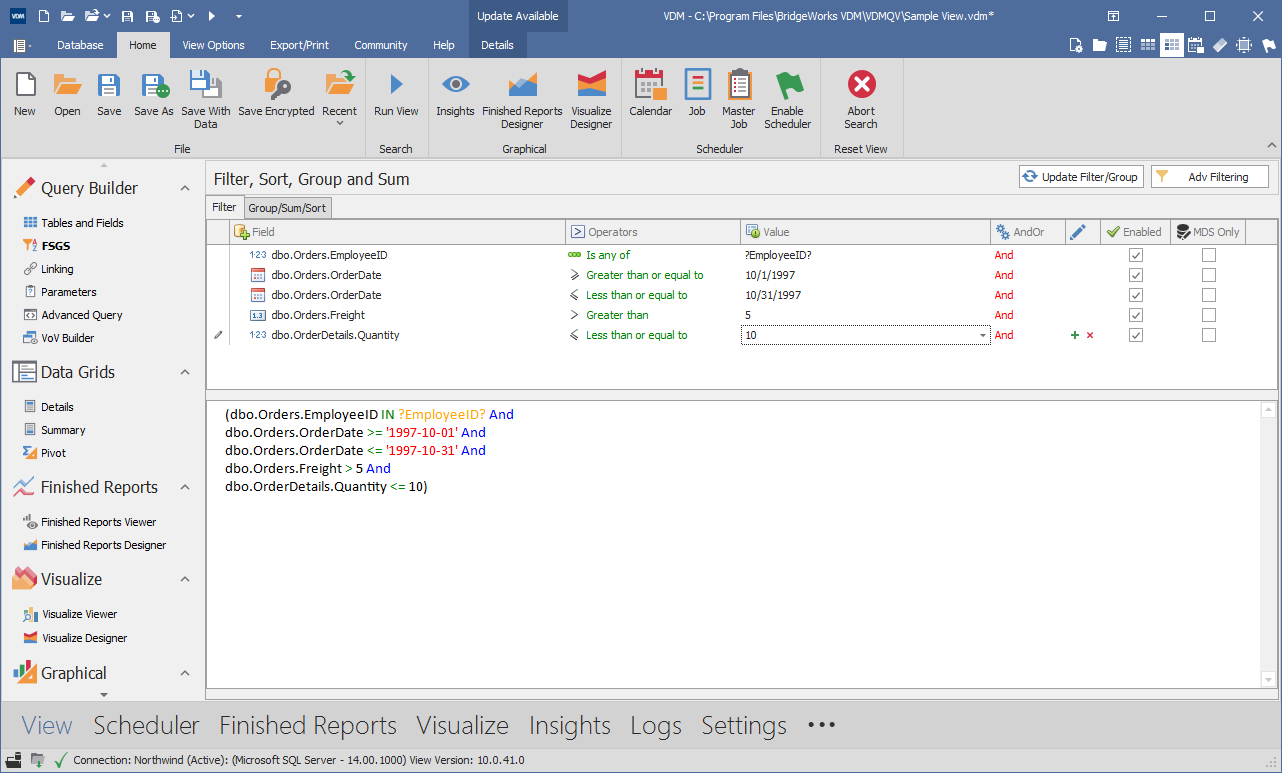 4. Once you need to create a nested filter, select the filter you want to group by clicking to the left of the field. You will see an arrow pop up indicating that it is selected.
5. Click on the grey arrow and drag that it over your desired field, once you see a green arrow let go of the mouse. This will create the nested filter statement.
6. Once the nested filter is created you should see an indent on the field and a drop down arrow to hide / show any nested filter statements.
7. If you want to undo the nested filter, select the field that is grouped and drag it out of the grouping. This will be indicated by a blue arrow.