Trouble viewing images? Click on images to enlarge.
Range Filters let you add additional levels of filtering for your Visualizations. These are separate from the Filter Elements because the range filter takes a range of values instead of individual values.
In the example below, Freight was used for the value and EmployeeID for the argument. This will allow a selection to filter between the EmployeeIDs.
1. Open/Create the desired View and then click Run View.
2. Click on Visualize Designer.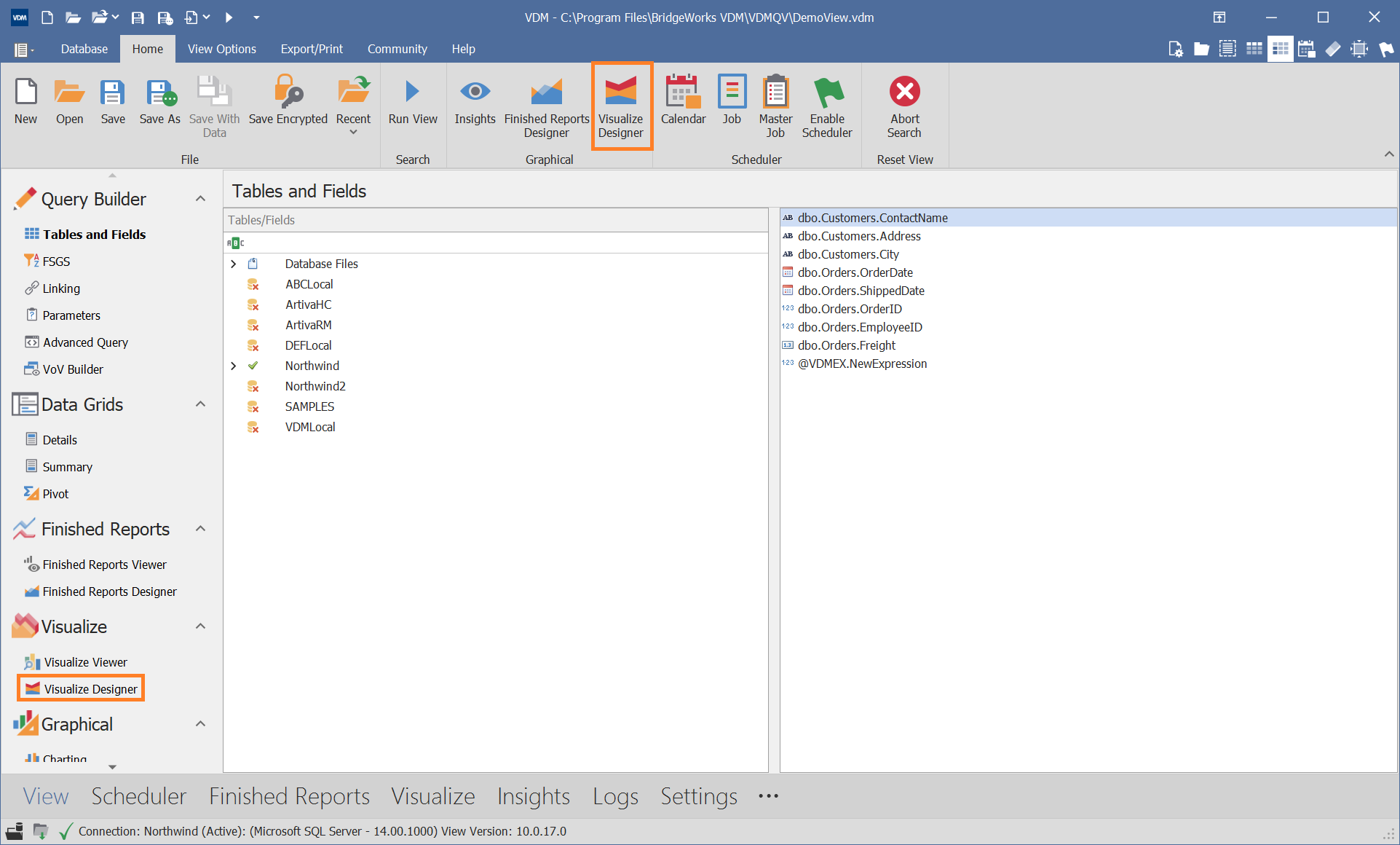 3. Add a Range Filter to the Visualize Dashboard.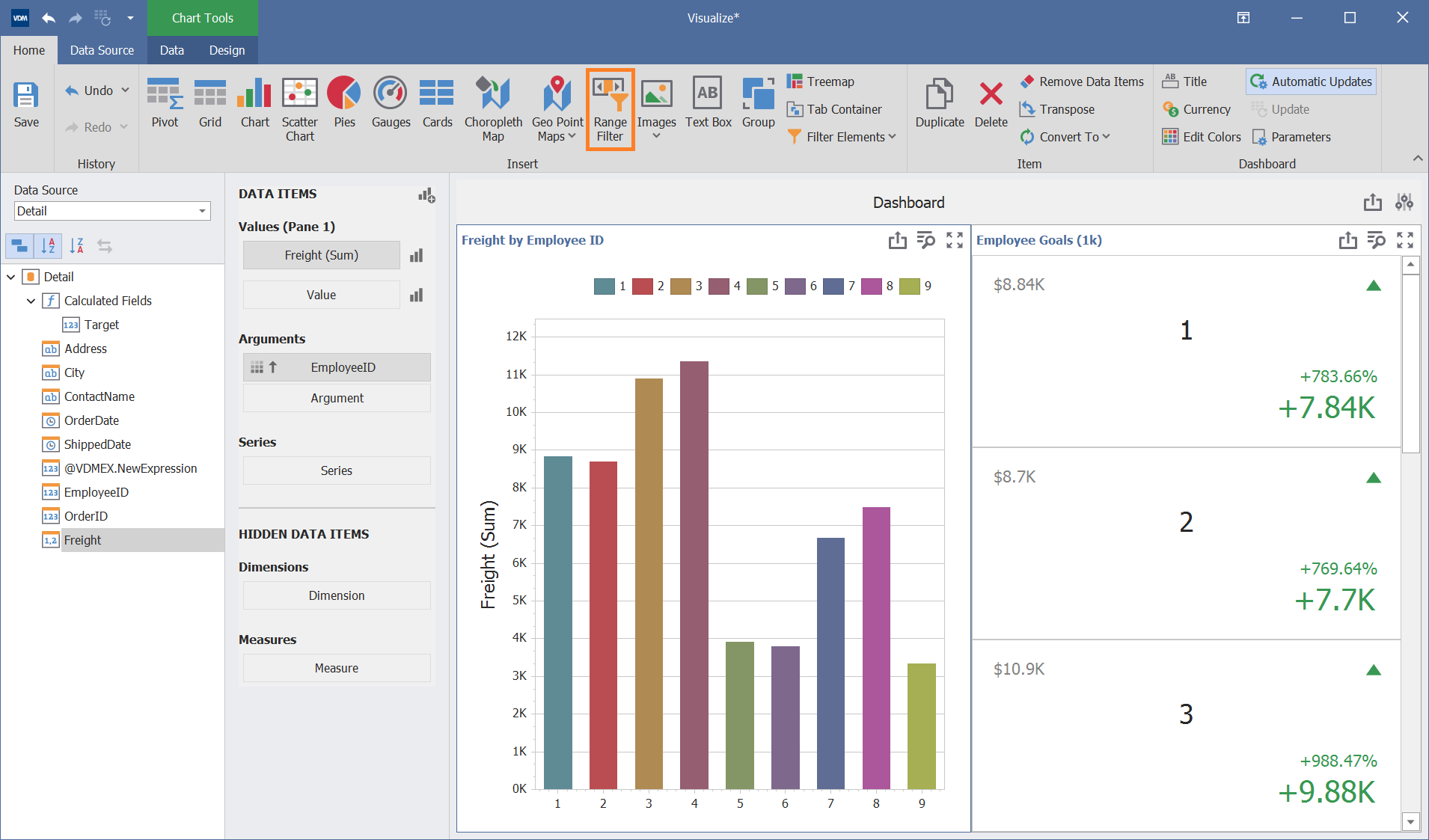 4. Drag the field you want to use for values on the filter into the Value Data Item.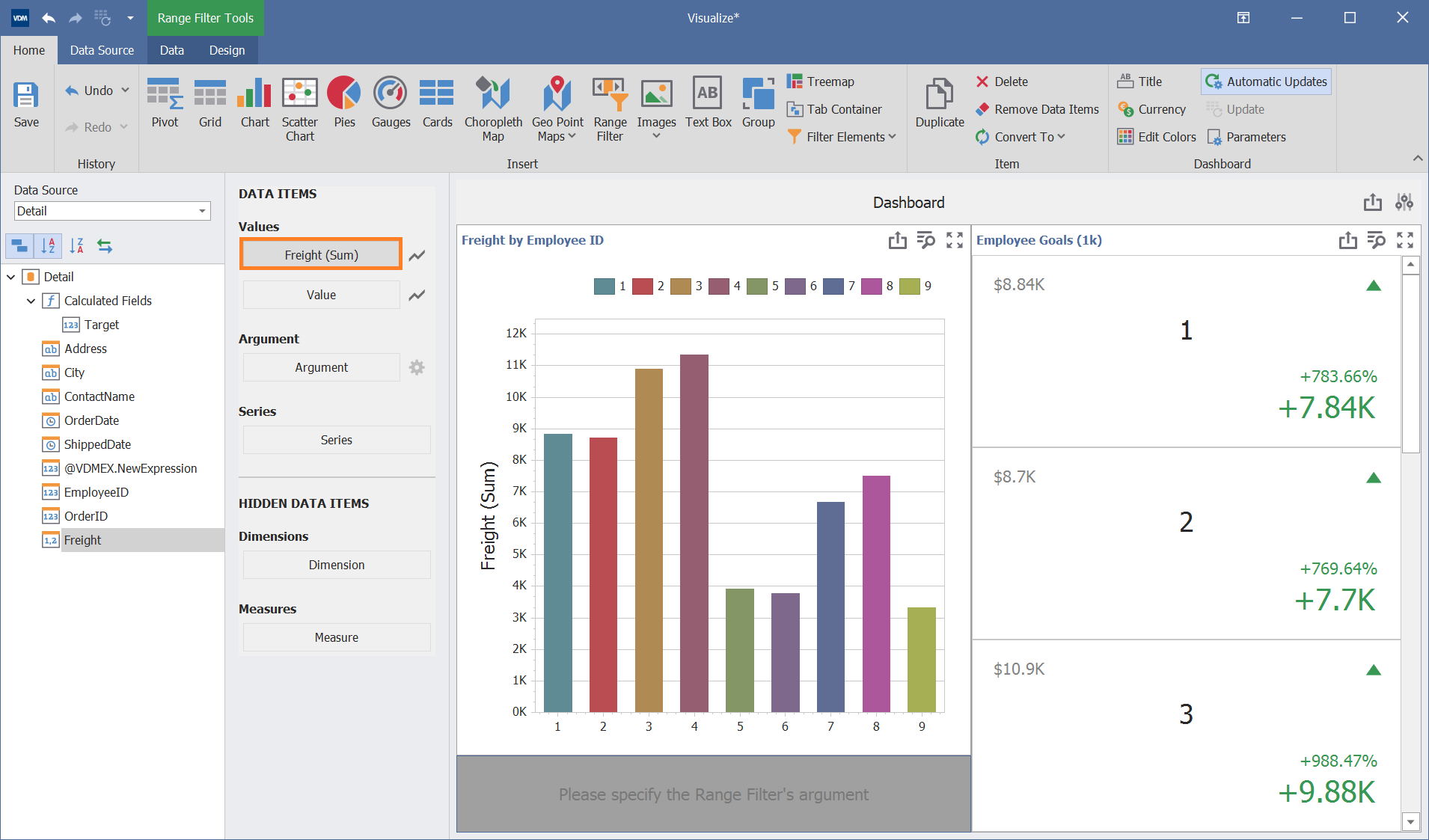 5. Drag the field you want to filter on into the Argument.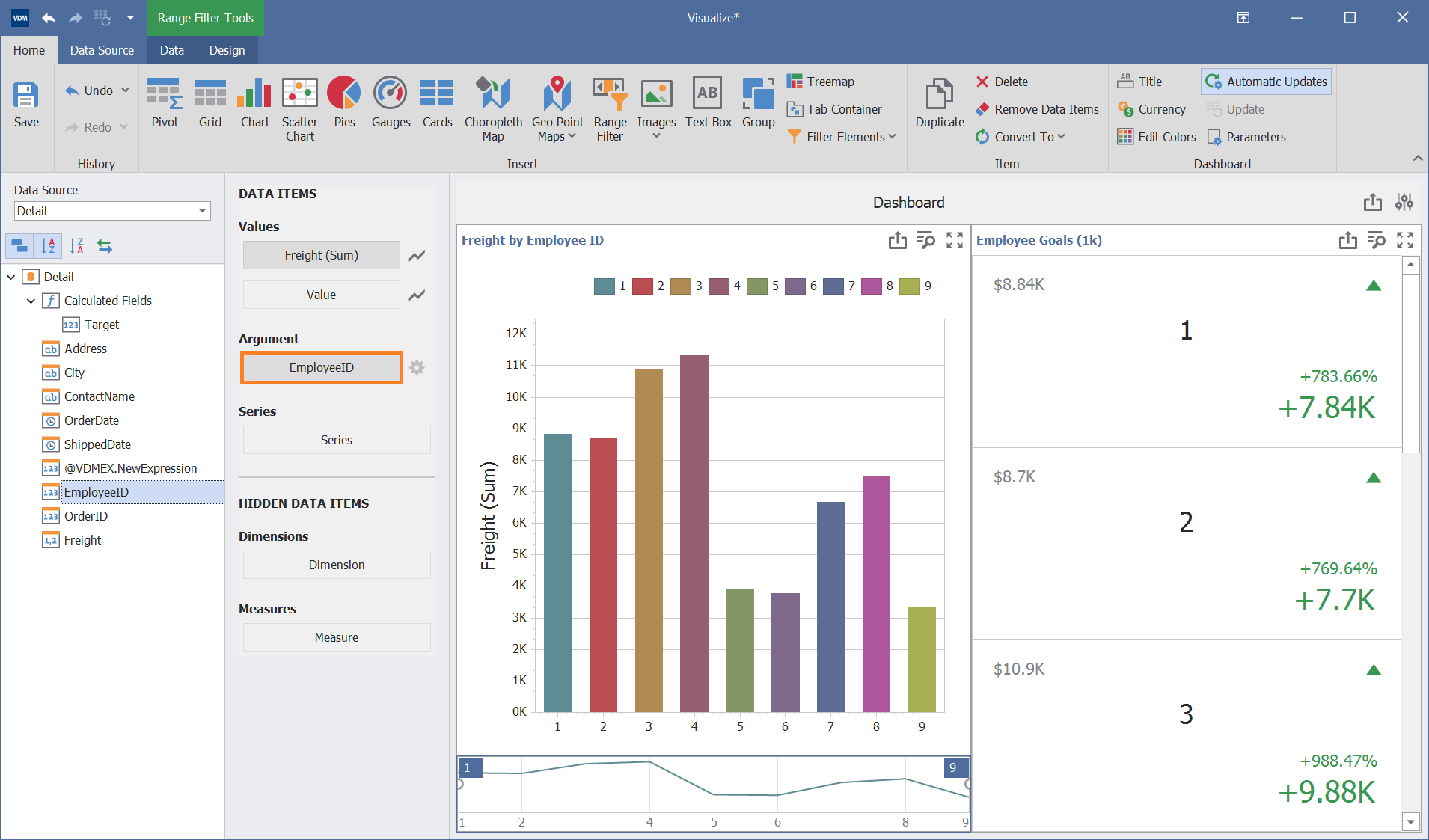 This Range Filter reflects what the chart above shows, but now gives the capability to slide the range filter around for specific EmployeeIDs. The current filter will be displayed next to the Dashboard's Title section