Trouble viewing images? Click on images to enlarge.
Filter Elements let you add additional levels of filtering to your Visualizations. You have the choice of using a Combo Box, Tree View, List Box and Date Filter.
In the example below, a Combo Box filter was added to the dashboard using the Contact Name field. This will display the breakdown of Freight per Employee based on the selected Contact Name.
1. Open/Create the View you want and then run it.
2. Click on Visualize Designer.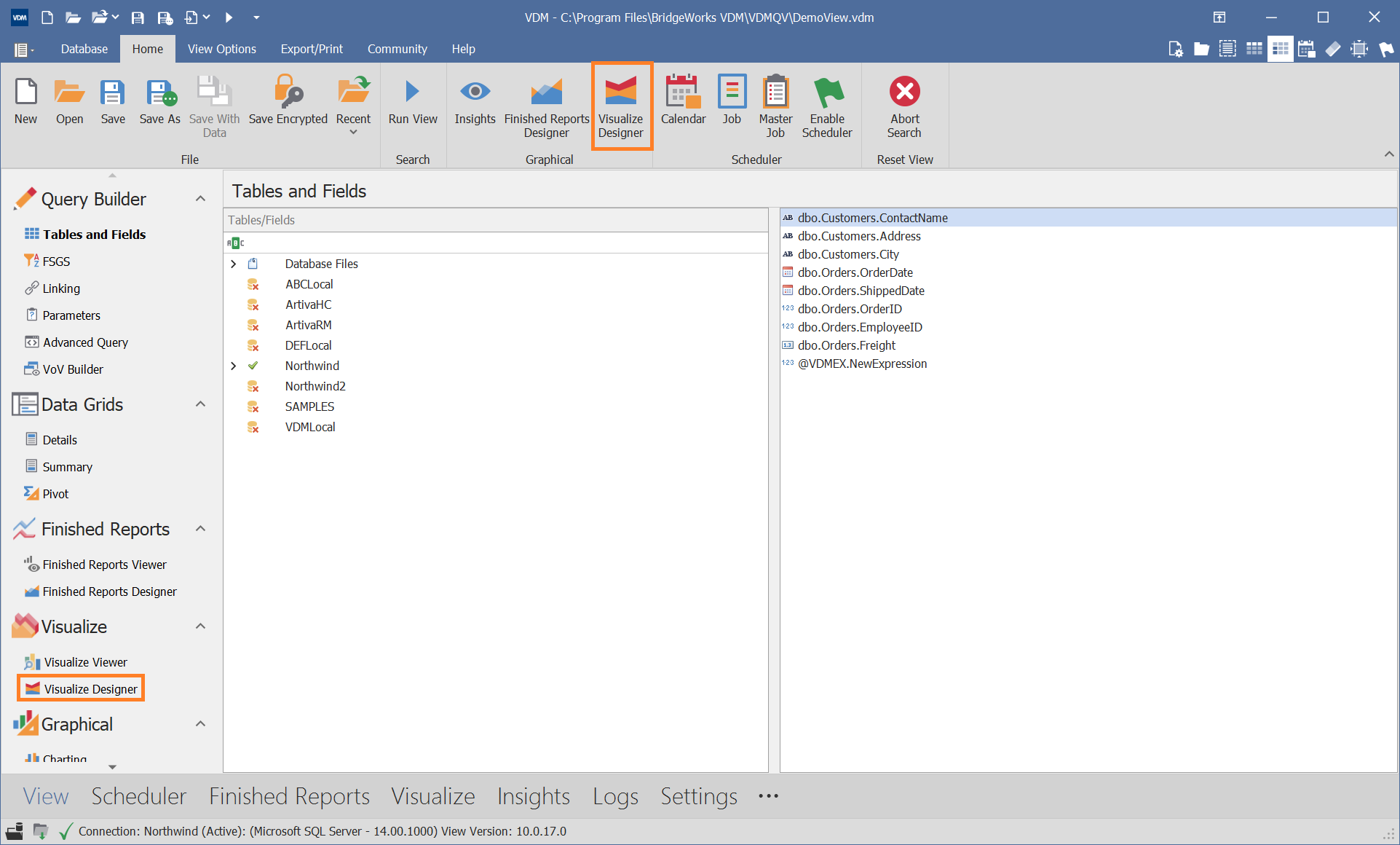 3. Add a Filter Element to the Visualize Dashboard. In this example a Combo Box is used.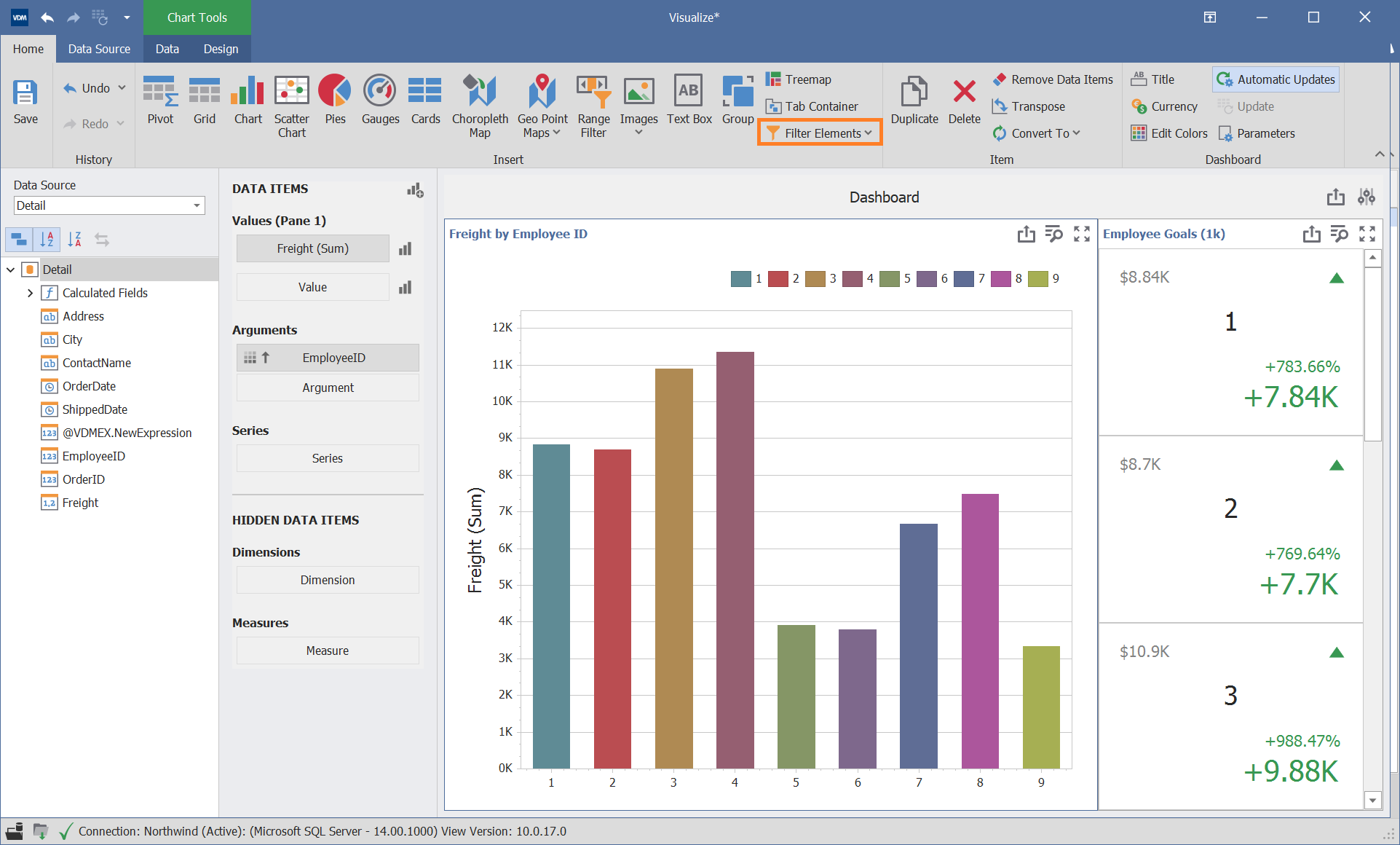 4. Position the filter where you want it by dragging it into place on the Dashboard. Then Drag the field you want to filter on into the Dimension Data Item. (Make sure to format the field to what ever you need using the drop down on the field.)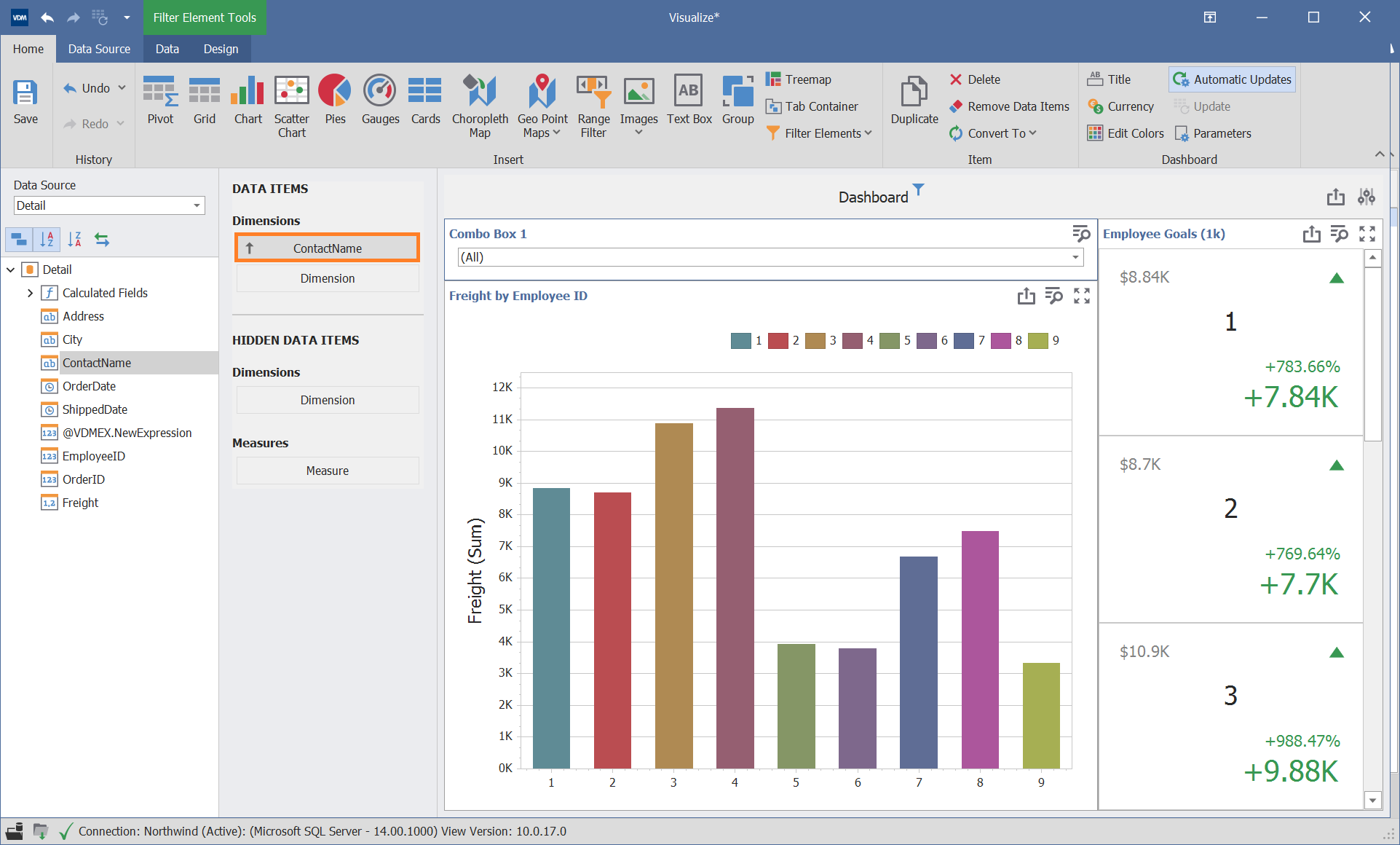 5. Select the Filter value you wish to use and the Dashboard will update based on the new filter.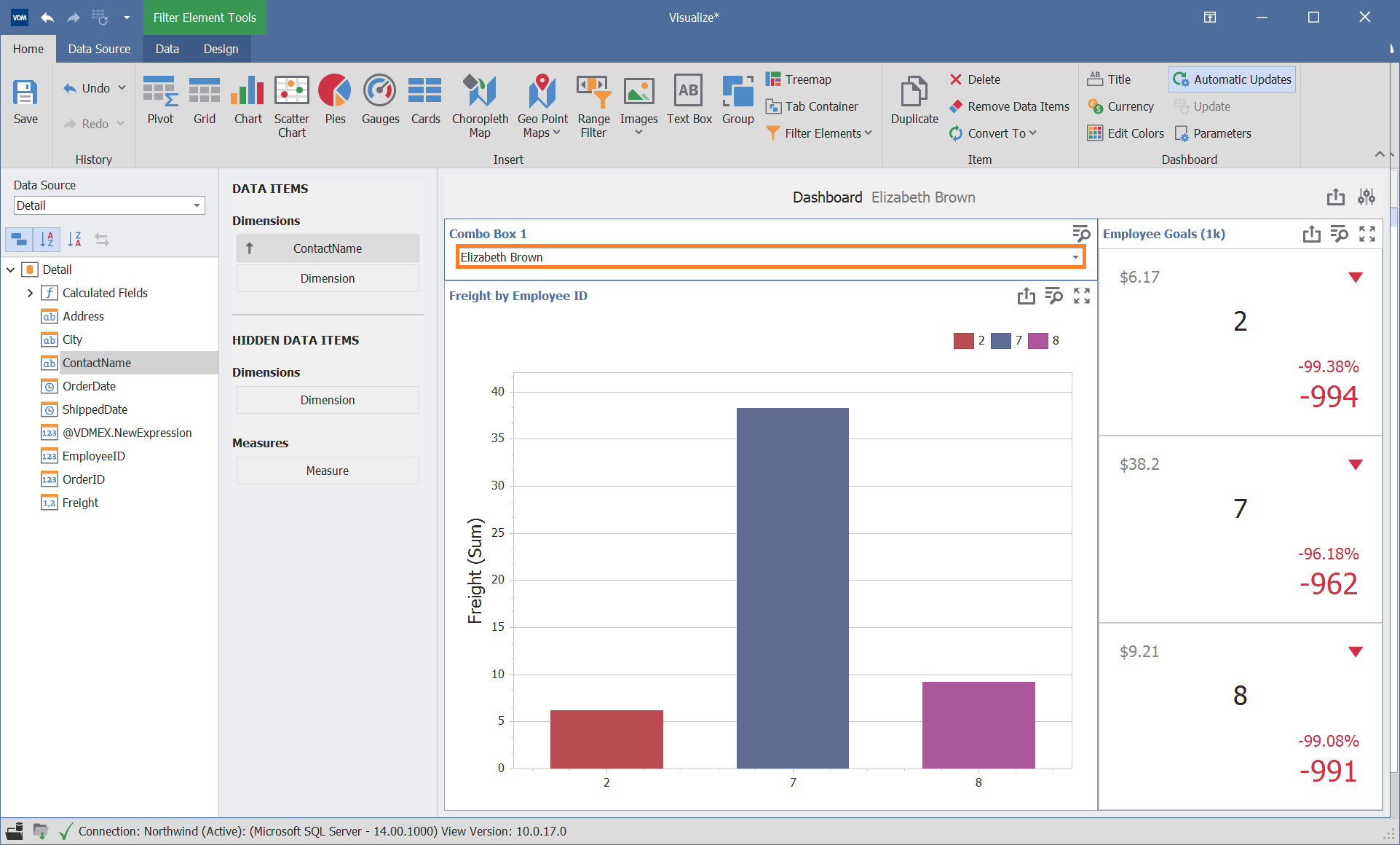 Optional: Try out the other Filter Elements
1. Right click on the Combo Box Filter.
2. Select Convert To > Filter Element > List Box / Tree View / Date Filter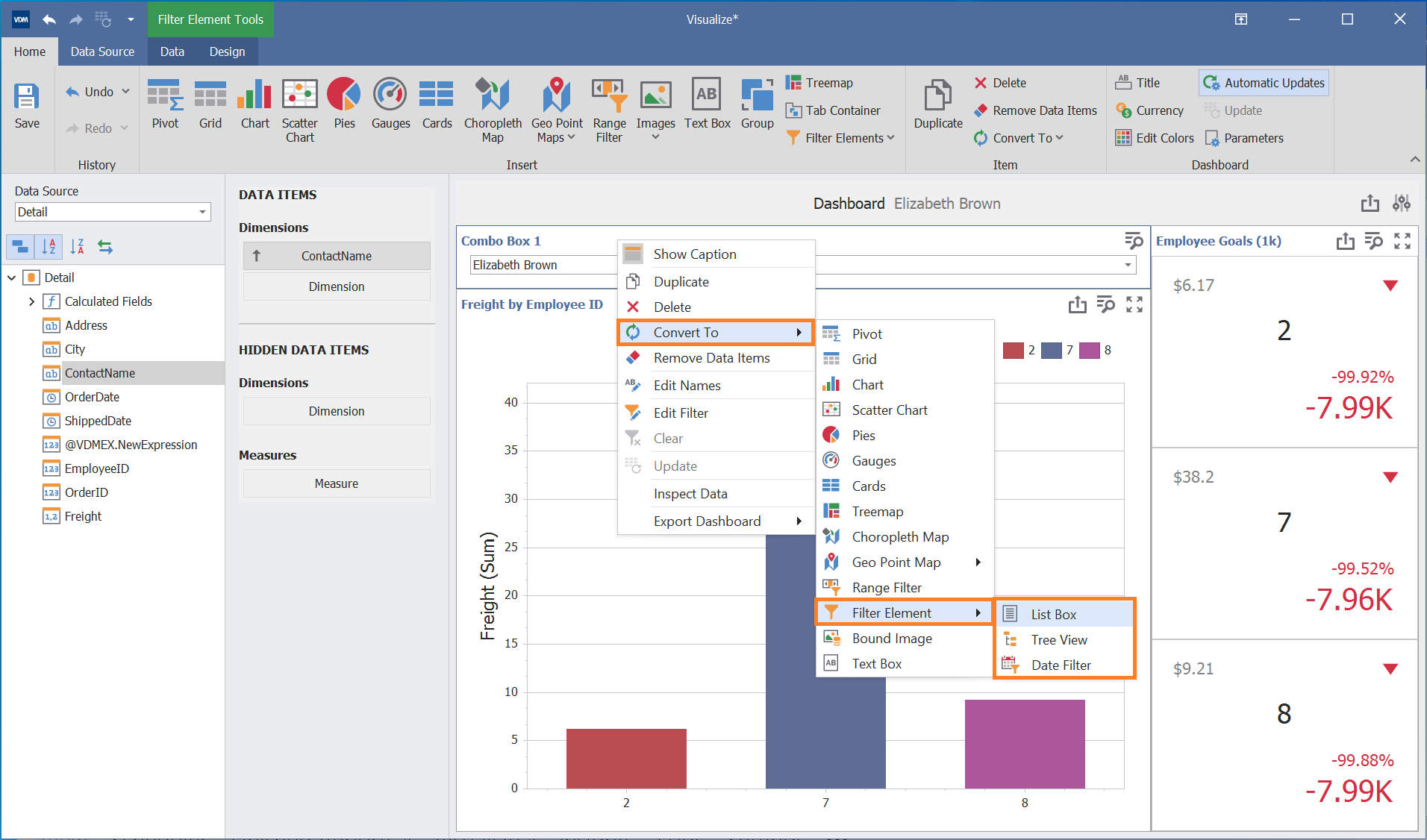 Example List Box: Using Contact Name as Dimension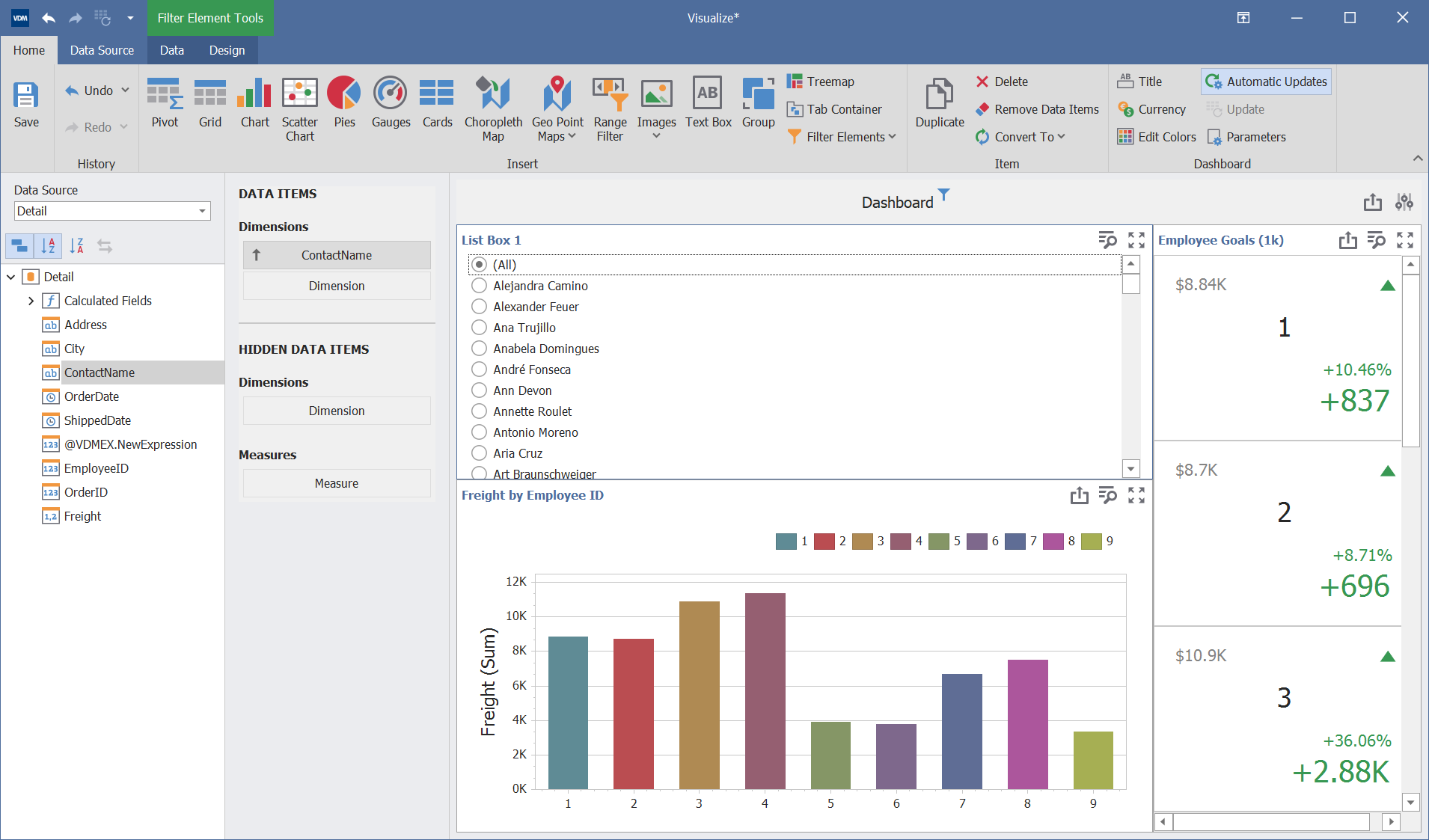 Example Tree View: Using Contact Name and Order ID as Dimensions. This will allow selection of Contact Names as well as Filter on specific Order IDs under each Contact.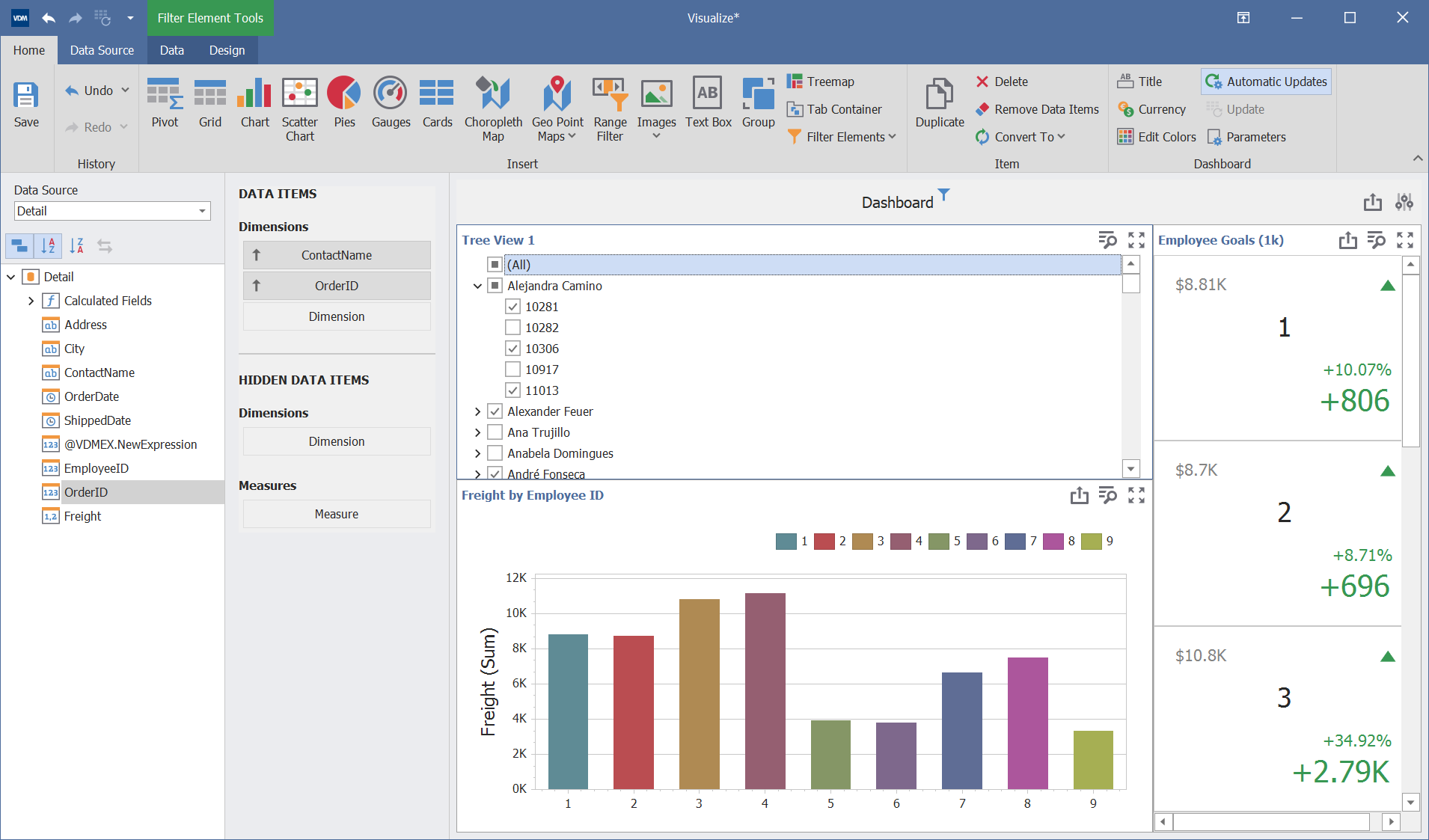 Example Date Filter: Using OrderDate set to Day-Month-Year as the Dimension.