Deactivating Your VDM License
Trouble seeing the images? Right click on images and open in new tab to enlarge or zoom in on the page (Ctrl + mousewheel).
In this article we cover how to deactivate your VDM license.
NOTE: If you do not have access to the work station to deactivate a license, open a ticket with our support with your workstation name and company ID.
Steps To Deactivating Your VDM License
1. Open VDM
2. Inside VDM's Settings on the User Options tab, click Deactivate License.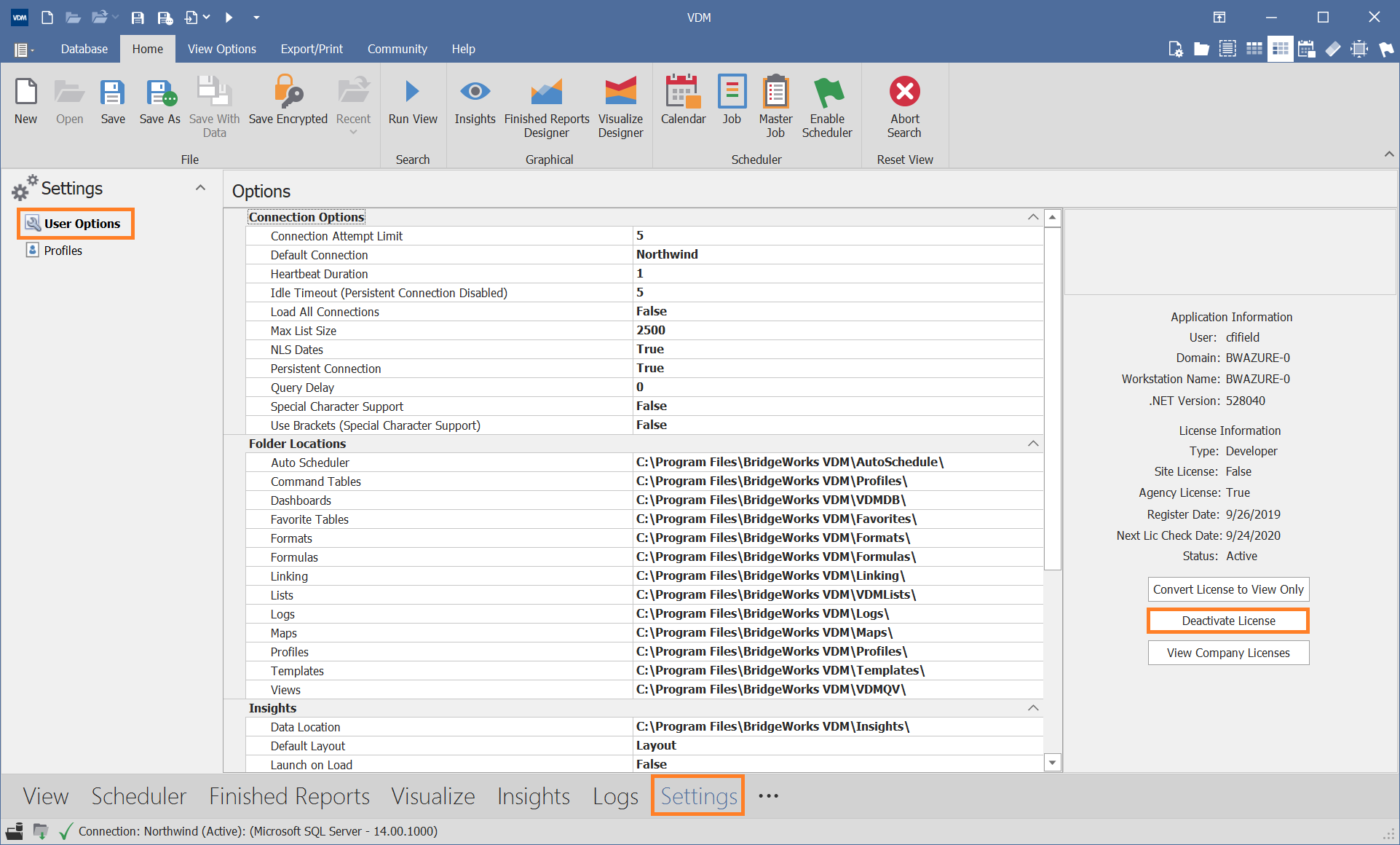 3. Select Yes when prompted to deactivate the license.
4. The license will now be deactivated.