When adding Charts to Finished Reports it is often necessary to display charting information based on the group level of the report.
Note: The option to set a Data Filter on a chart is only available in the Chart Designer and not the legacy Chart Wizard. Verify you are using the Chart Designer by going to Settings and confirming Use Chart Wizard property is set to False.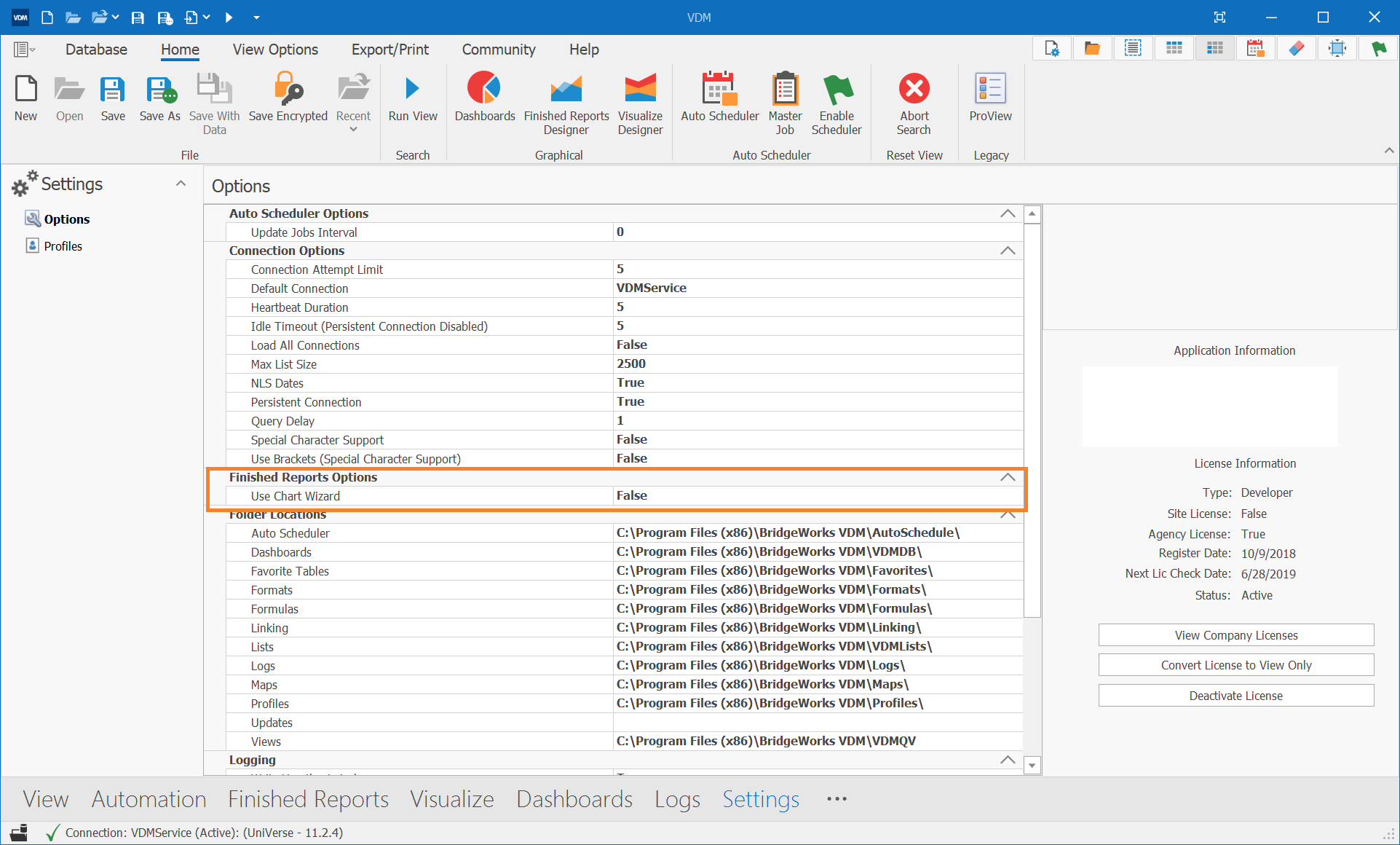 The first step is to build your Chart and place it into the desired Group Level. Below is an example of the Chart prior to adding the appropriate Data Filters. We're grouping on the Client_ID field and would like the chart to only show data relevant to the group's Client_ID. Currently, the Chart is unfiltered and showing the full dataset for each Client_ID.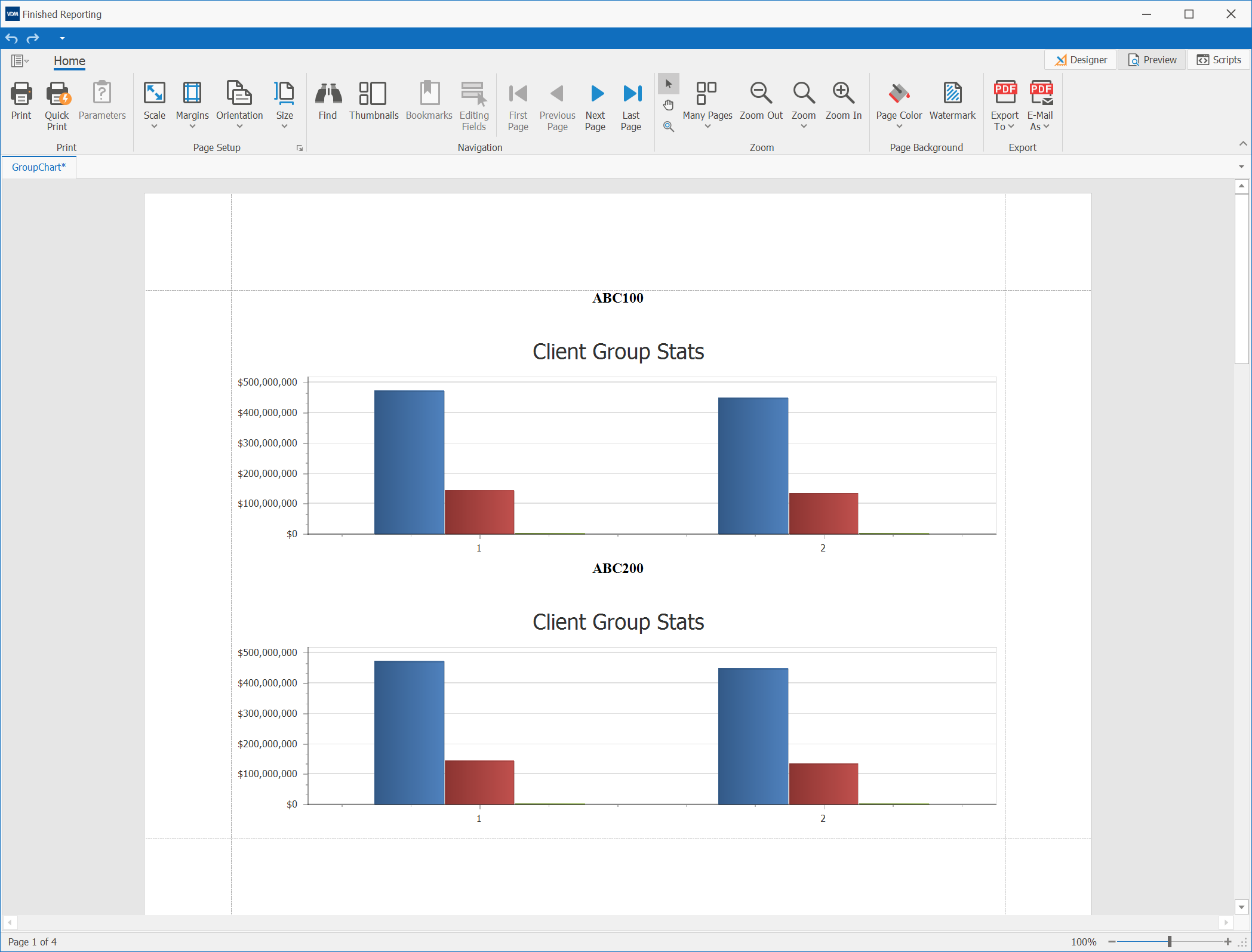 To add a Data Filter, click on the Chart's Smart Tag and choose Run Designer.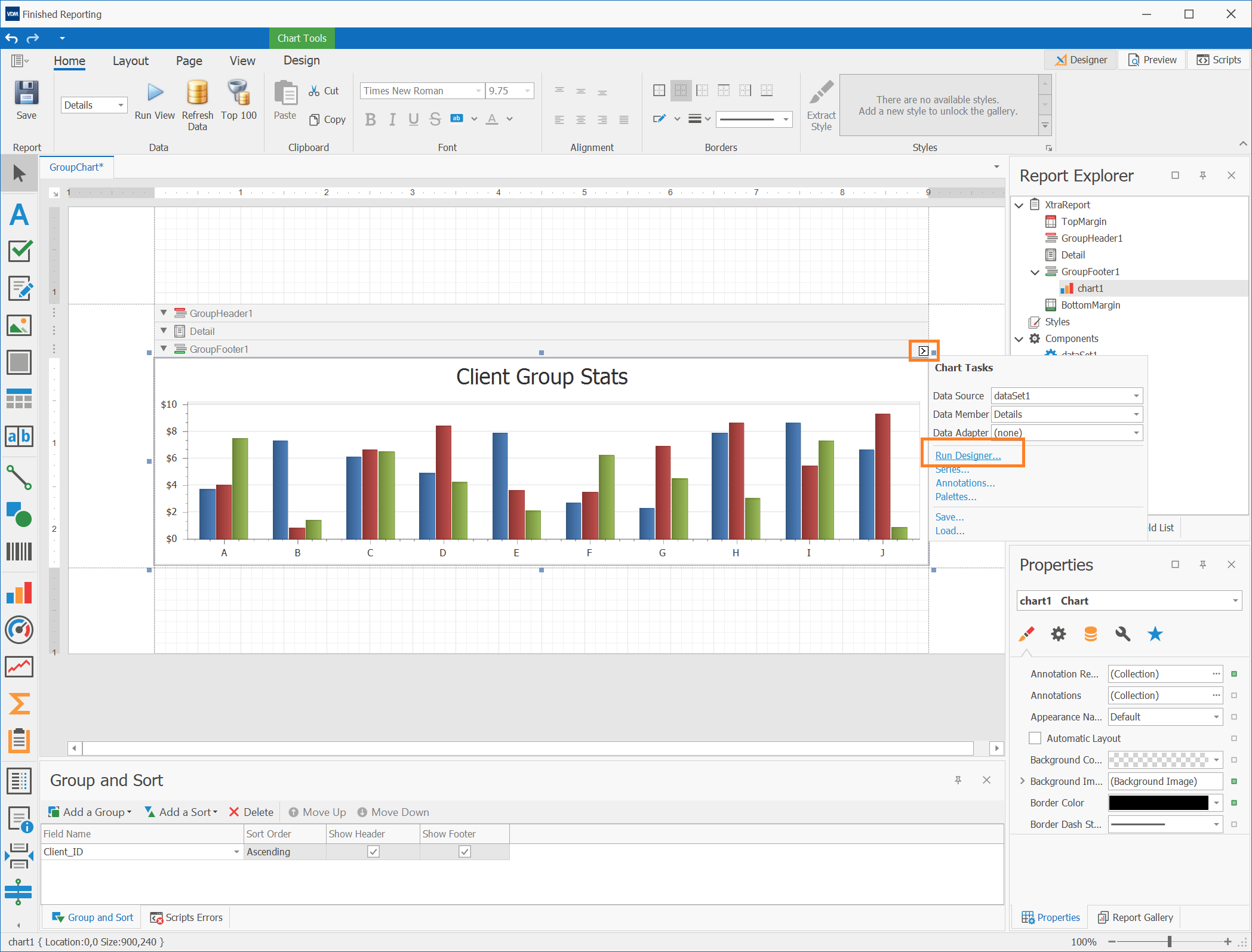 This Chart has 3 separate series and each series should be filtered on the Client_ID value. Select your series, click on Properties and navigate to Data Filters. Click the ... ellipse button and add a new filter. Set the Column Name and Value Binding to the appropriate data field; in our example Client_ID. Repeat for each series.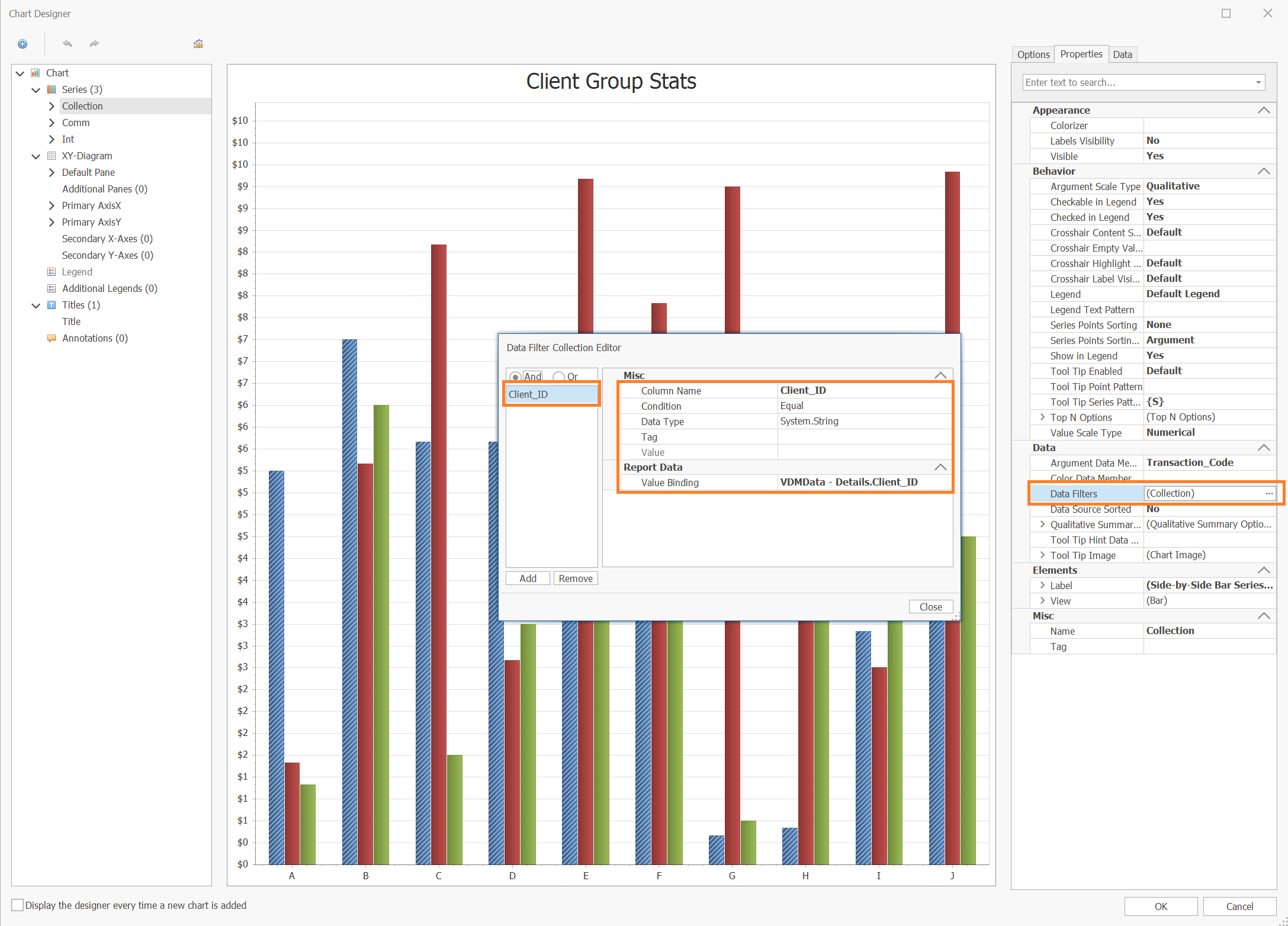 Below is the Chart's output after the Client_ID Data Filter has been added to each series. Notice the Chart's output is different for each Client_ID.