Trouble seeing the images? Right click on images and open in new tab to enlarge or zoom in on the page (Ctrl + mousewheel).
In this article we provide information on setting up the Default Connection within VDM.
Why Set a Default Connection?
Default Connections will establish a connection the moment VDM is opened. This will ensure that the proper connection is set from the beginning of the session to allow the user to query the database quickly without having to manually connect first.
Where Can You Set a Default Connection?
You can set the Default Connection in VDM's Settings.
Video Tutorial:
Not yet available.
Steps to Set a Default Connection
1. Click on Settings.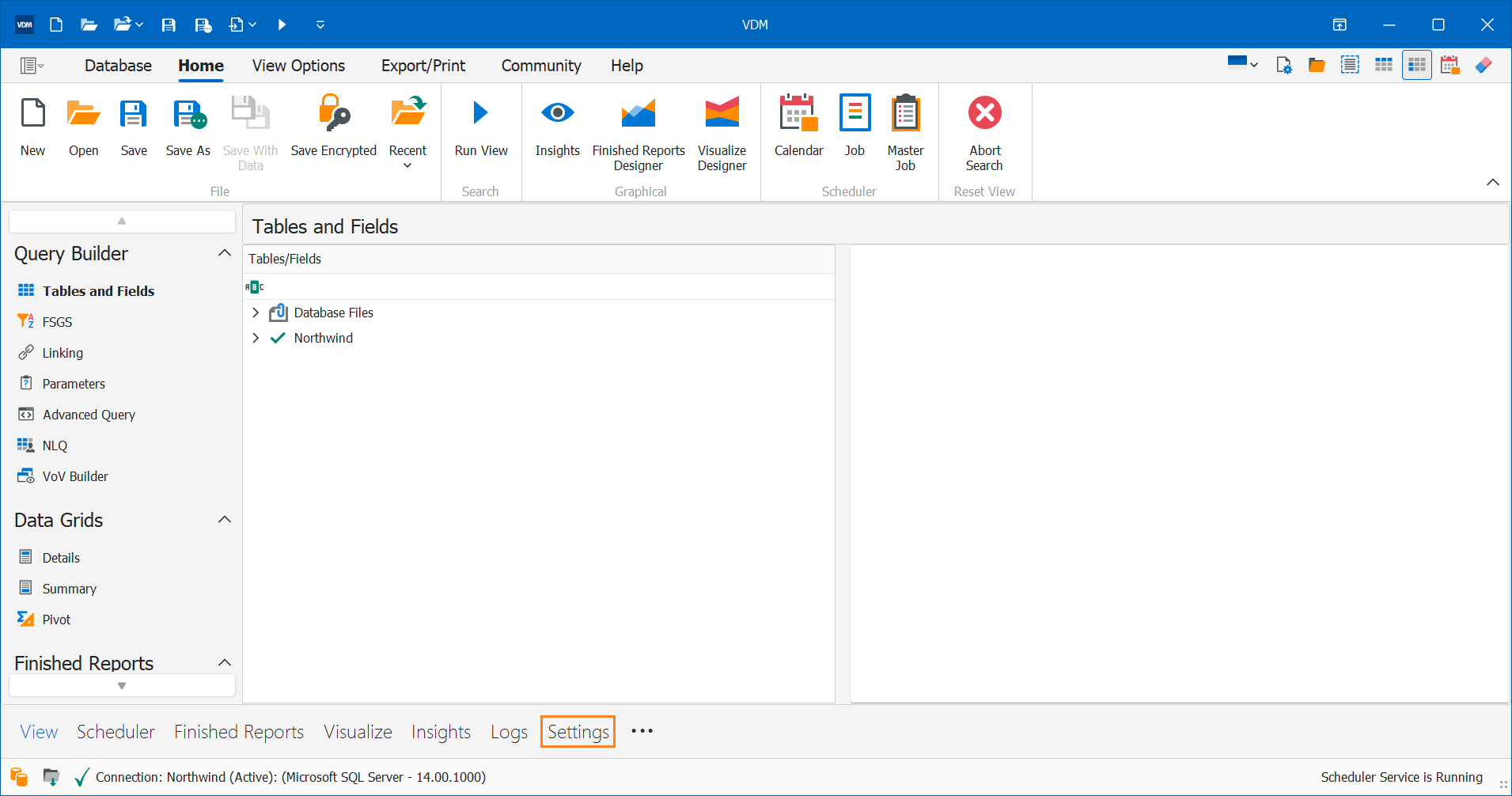 2. Select the desired Default Connection.