Trouble seeing the images? Right click on images and open in new tab to enlarge or zoom in on the page (Ctrl + mousewheel).
In this article we cover the process for editing existing connection profiles. The edit process will bring up the Connection Profile Wizard using the connection information.
Steps To Edit Existing Connections
Click Edit from the Database Ribbon menu and select the appropriate Connection Profile. Follow the steps in the Connection Wizard to make any needed changes to the Connection Profile.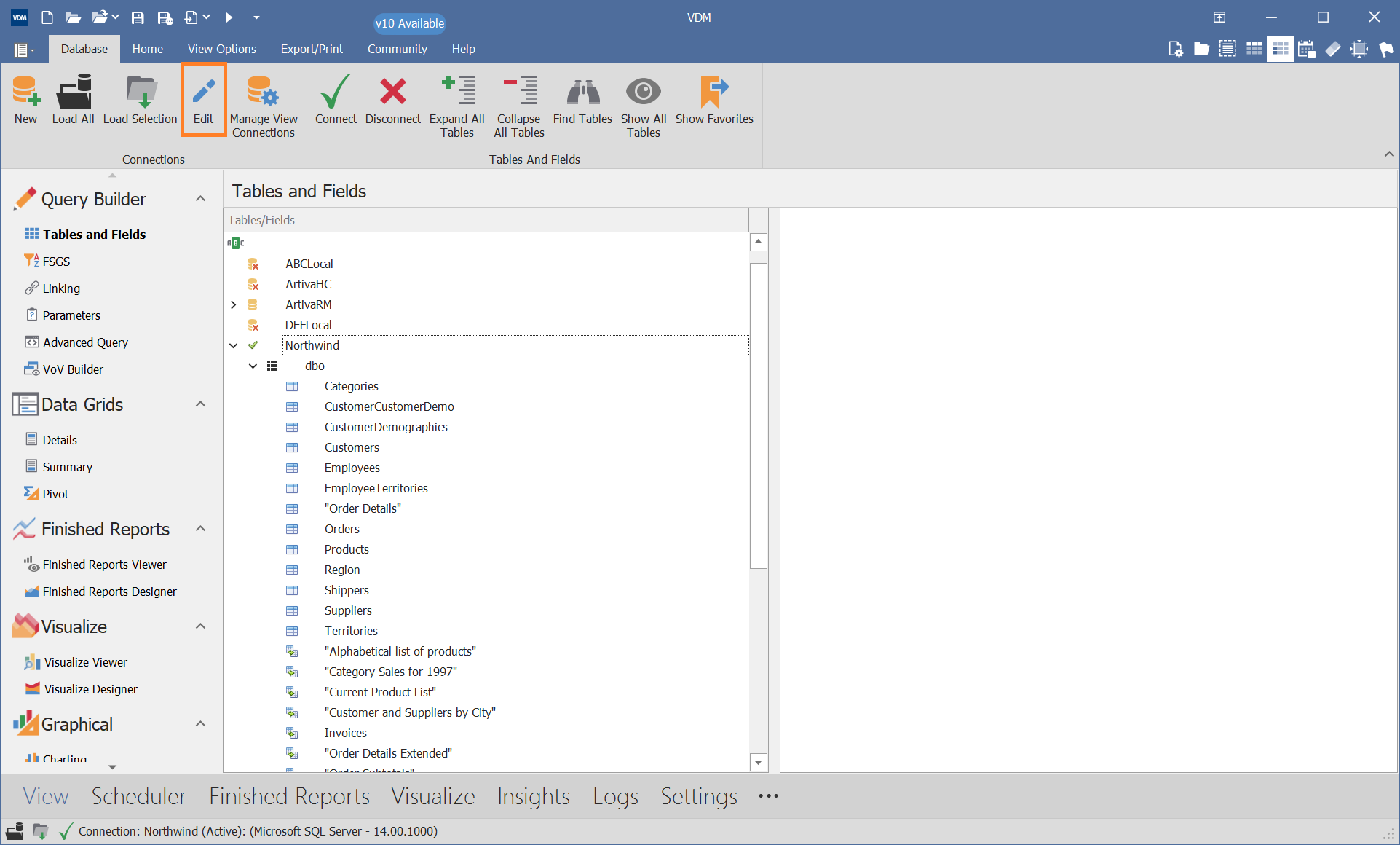 Connection Wizard: