Drill-down
Group the report using a preferred field.
Place a field in the group header (Label1) for the main grouping.
Grouping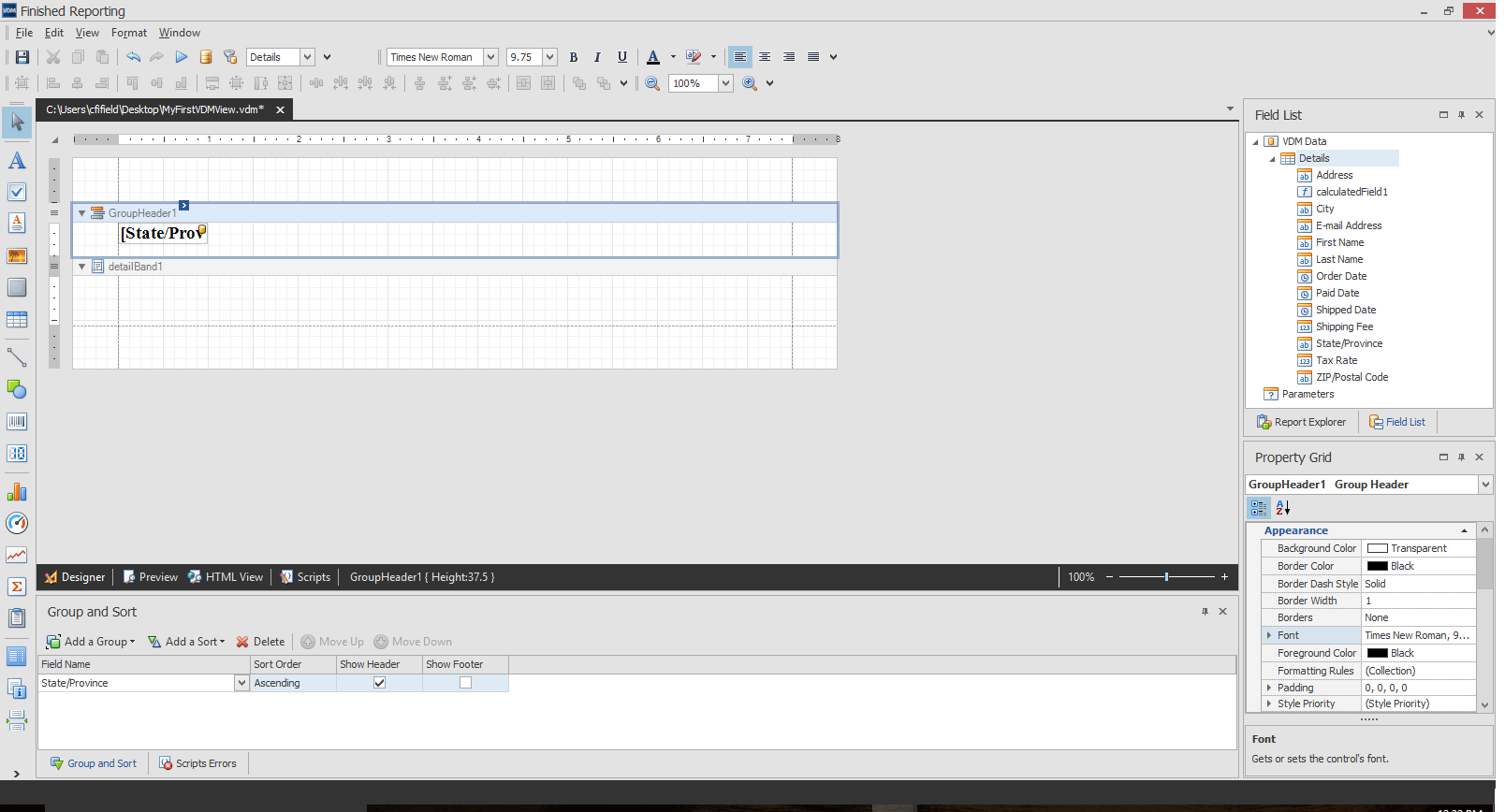 Add the detail items
Detail Items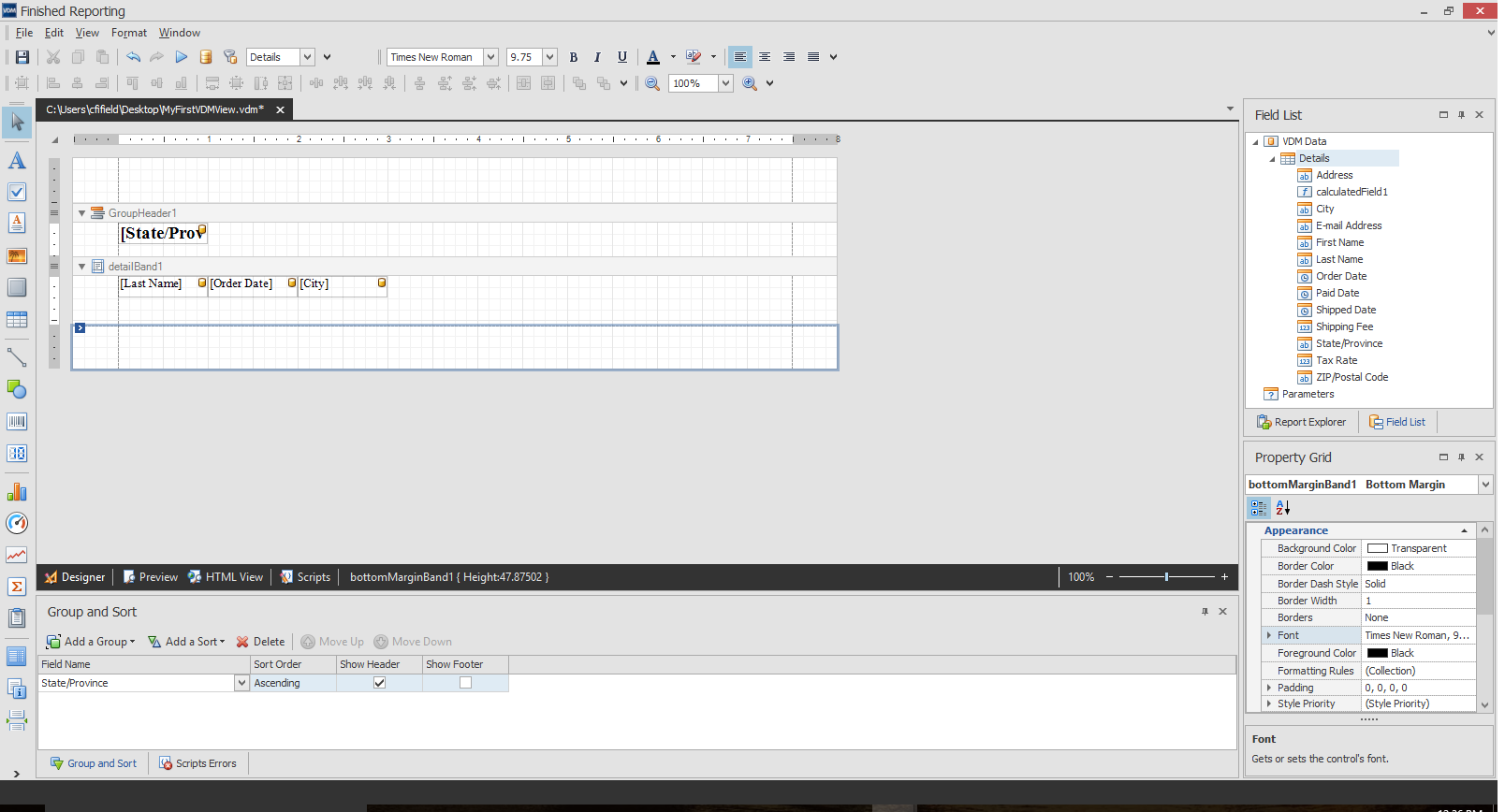 Set the detail band's "Drill-Down-Control" property to "Label1" and set the "Drill-Down-Expanded" property to "No"
 Drill-down Properties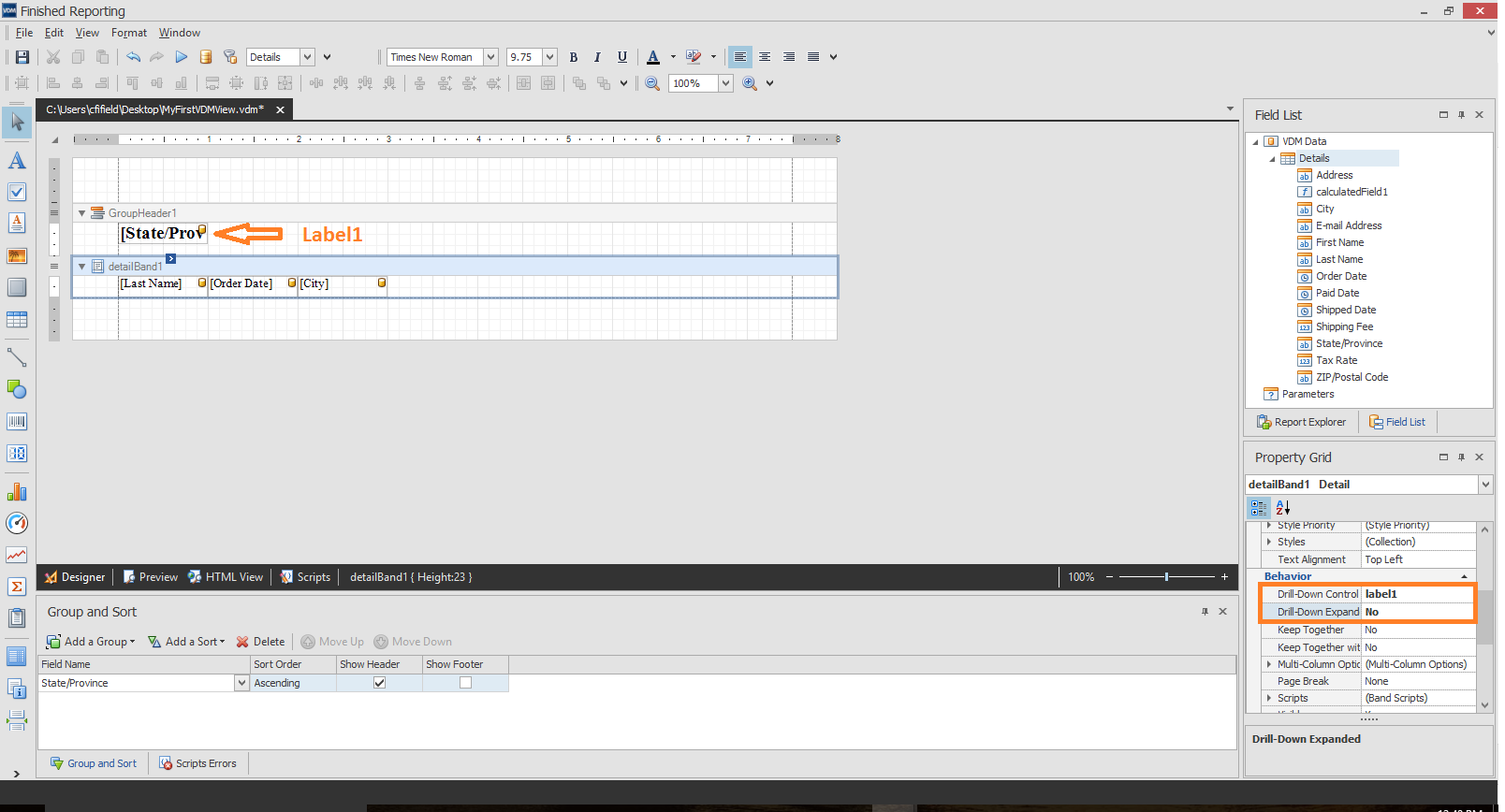 Adding field headers in the drill-down
Add the field headers to the report.
Set the following properties for each header:
Set the "Process Duplicates Mode" property to "Suppress and Shrink"
Set the "Process Duplicates Target" property to Tag
Process Duplicate Properties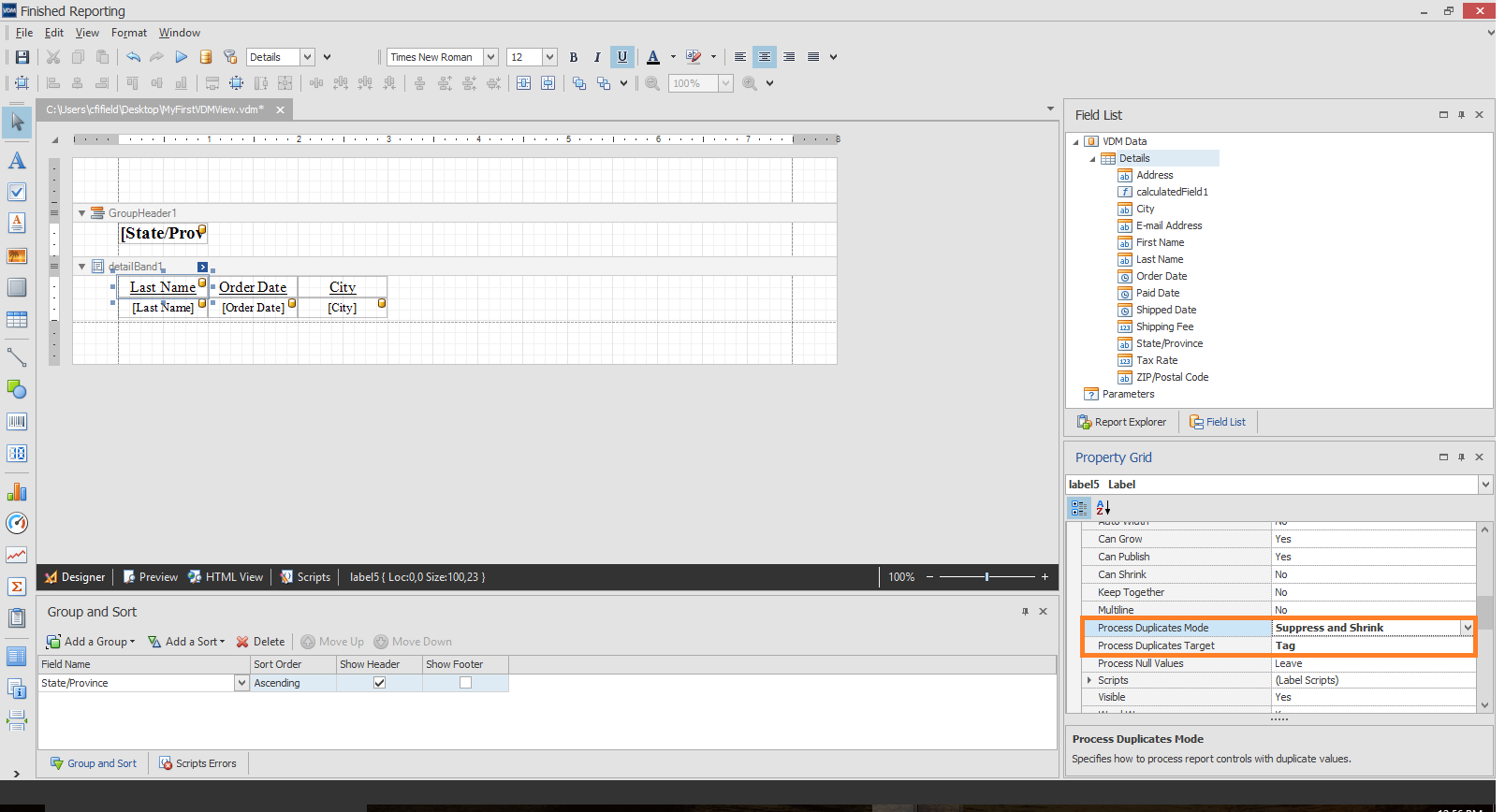 Set the Databindings "Binding" property to the field that was used for the grouping.
Databinding Property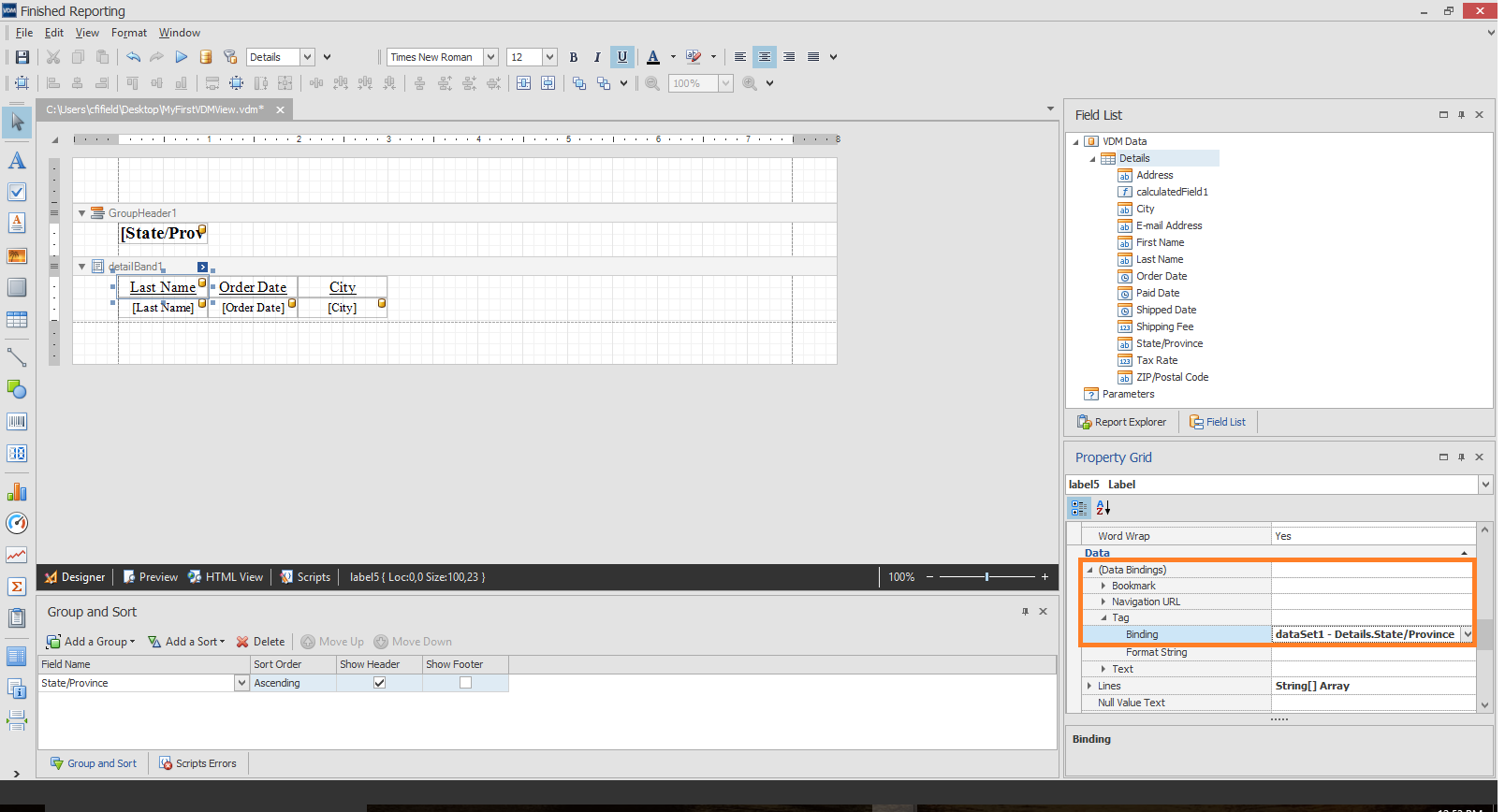 Drill-down Example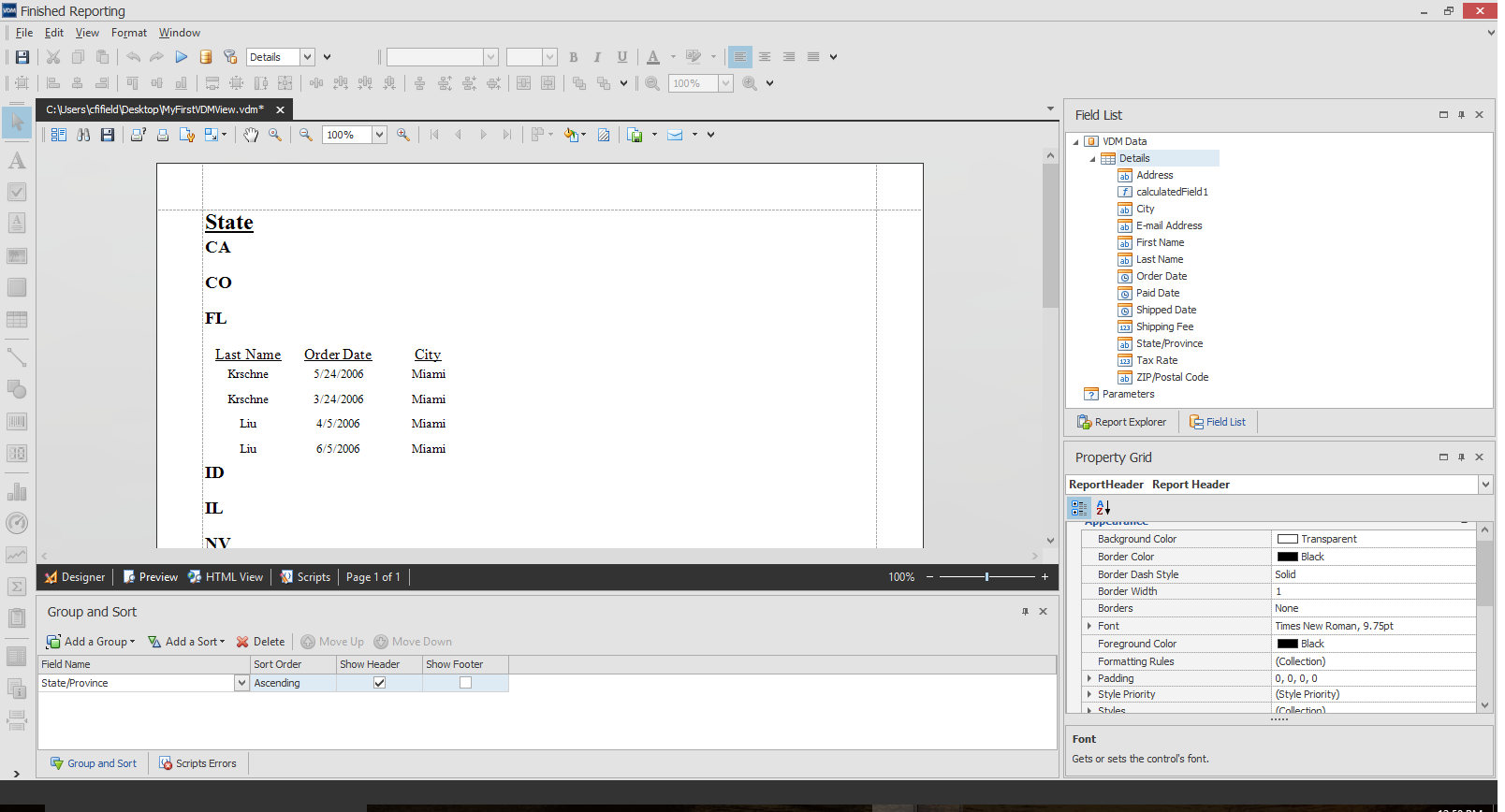 ** Please note, in order for the drill-down to work correctly, the item that controls the drill event (in this case the label) will need to be on an outer band.  Also, the drill-down will only be available in the previewer.  The drill-down will not be exported as it's only available in the previewer. **