Trouble seeing the images? Right click on images and open in new tab to enlarge or zoom in on the page (Ctrl + mousewheel).
In this article we cover how and why to use the Save Encrypted button inside VDM.
How does it work?
Once the View has been saved / opened, the Save Encrypted button will save the View for the specified company ID. That view will then only be able to be opened by anyone that has the specified company ID and will not be able to make any adjustments to the view structure.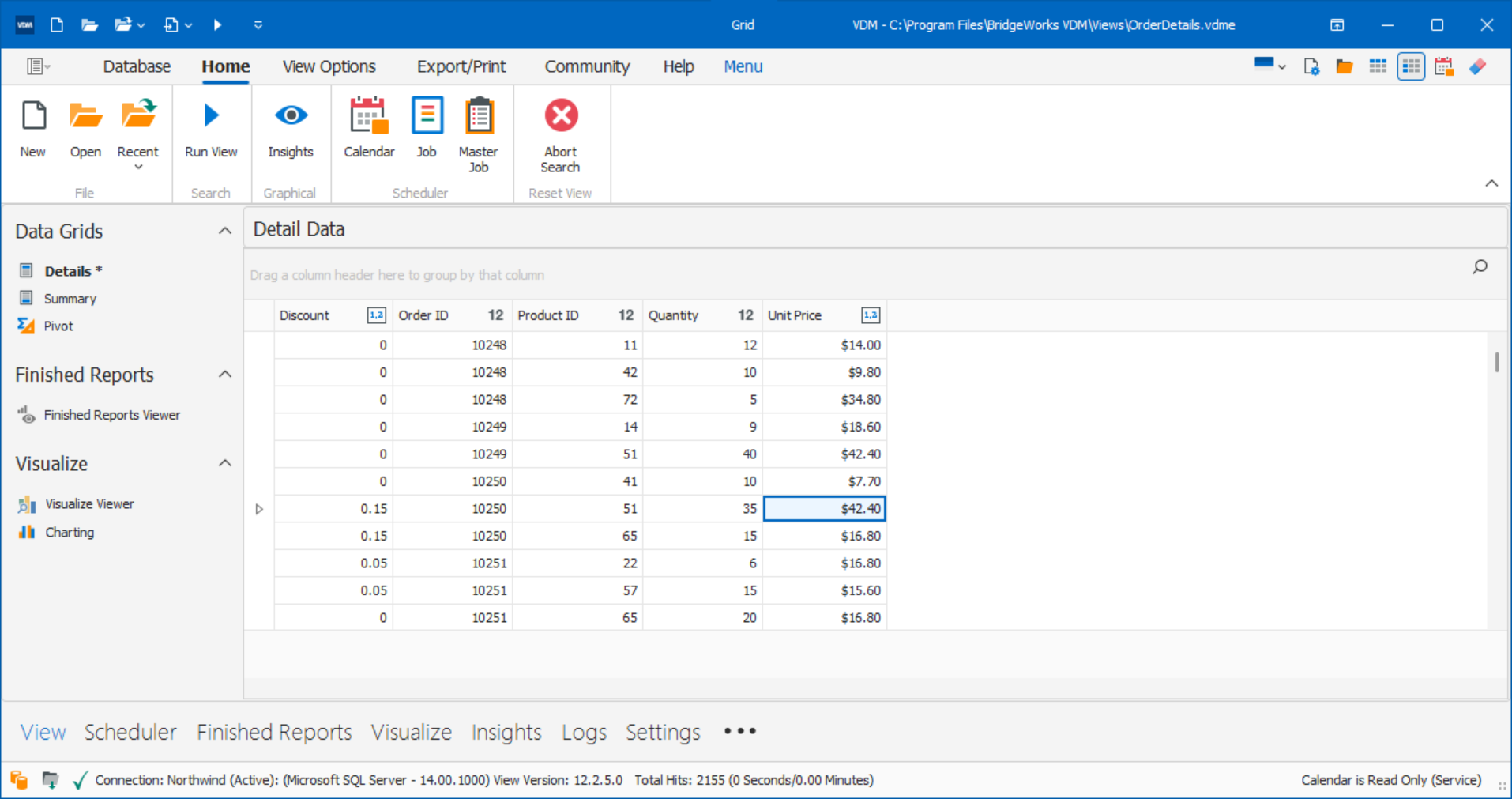 Video Tutorial:
Steps To Save Encrypted Views
1. Open/Create your View.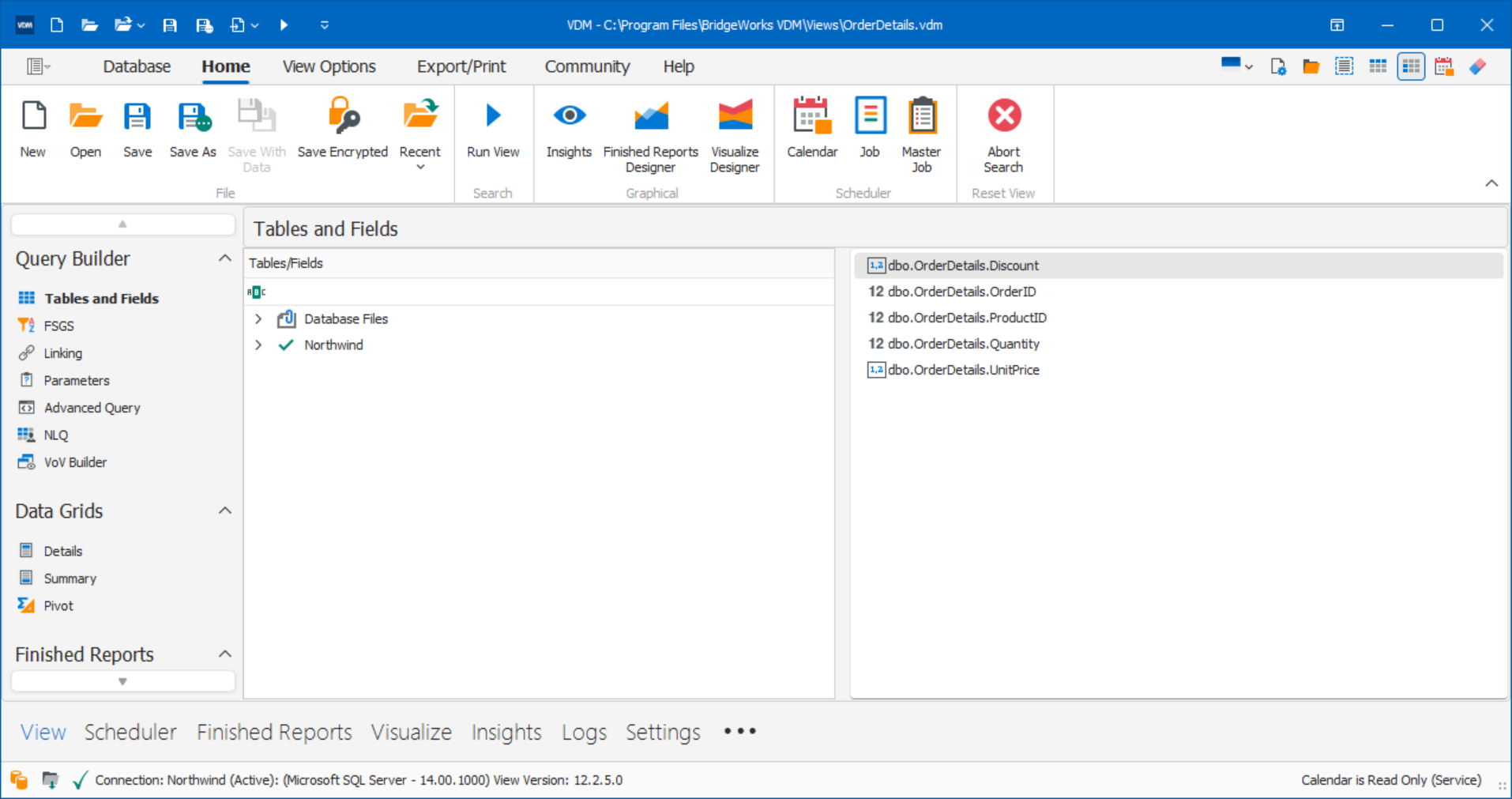 2. Click the Save Encrypted button located in the File section of VDM's main ribbon bar.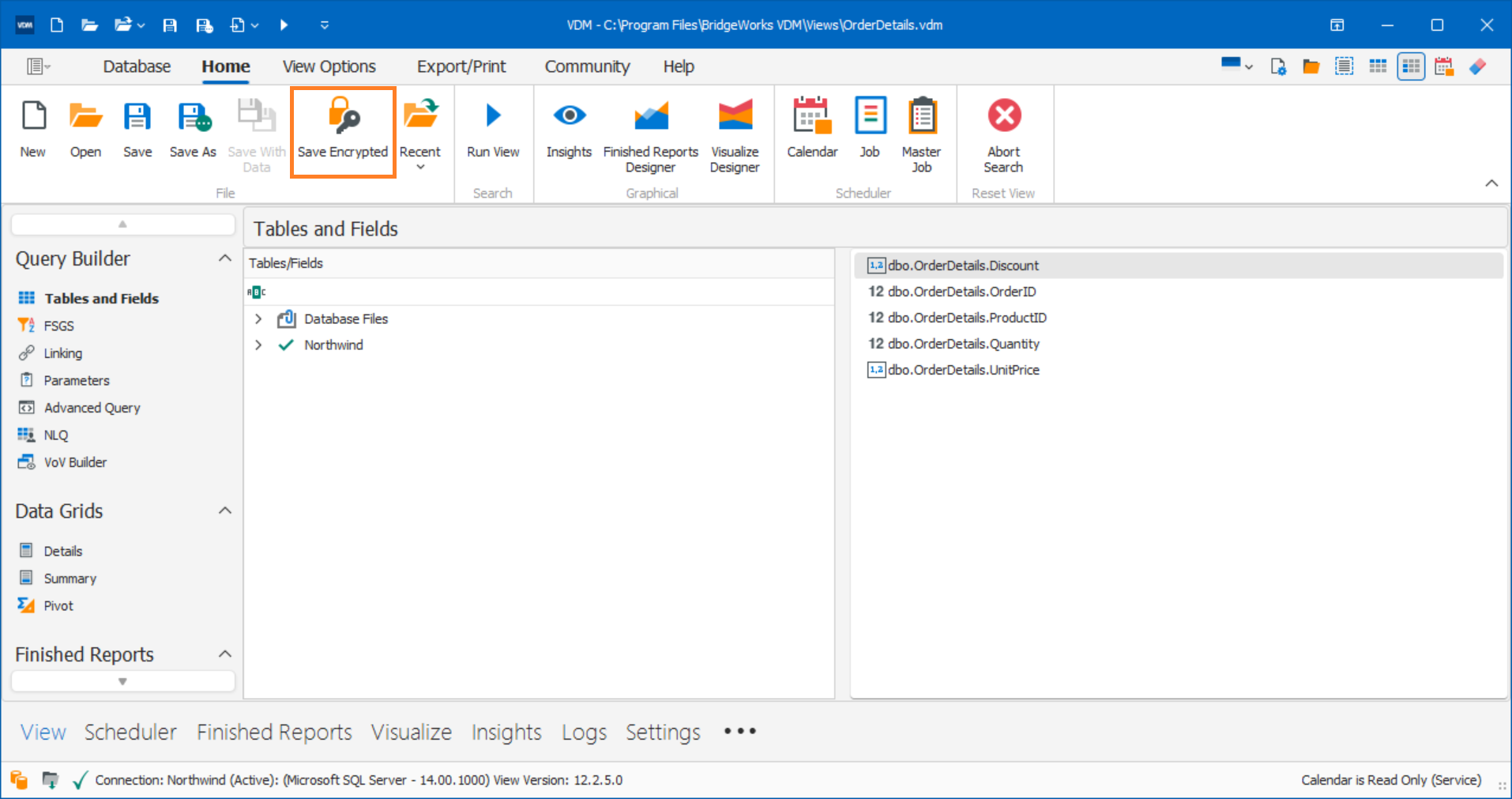 3. Enter the allowed Company ID, then click OK.
4. You can verify the Company ID has been set by opening the View.
Note: Encrypted views are saved as .vdme files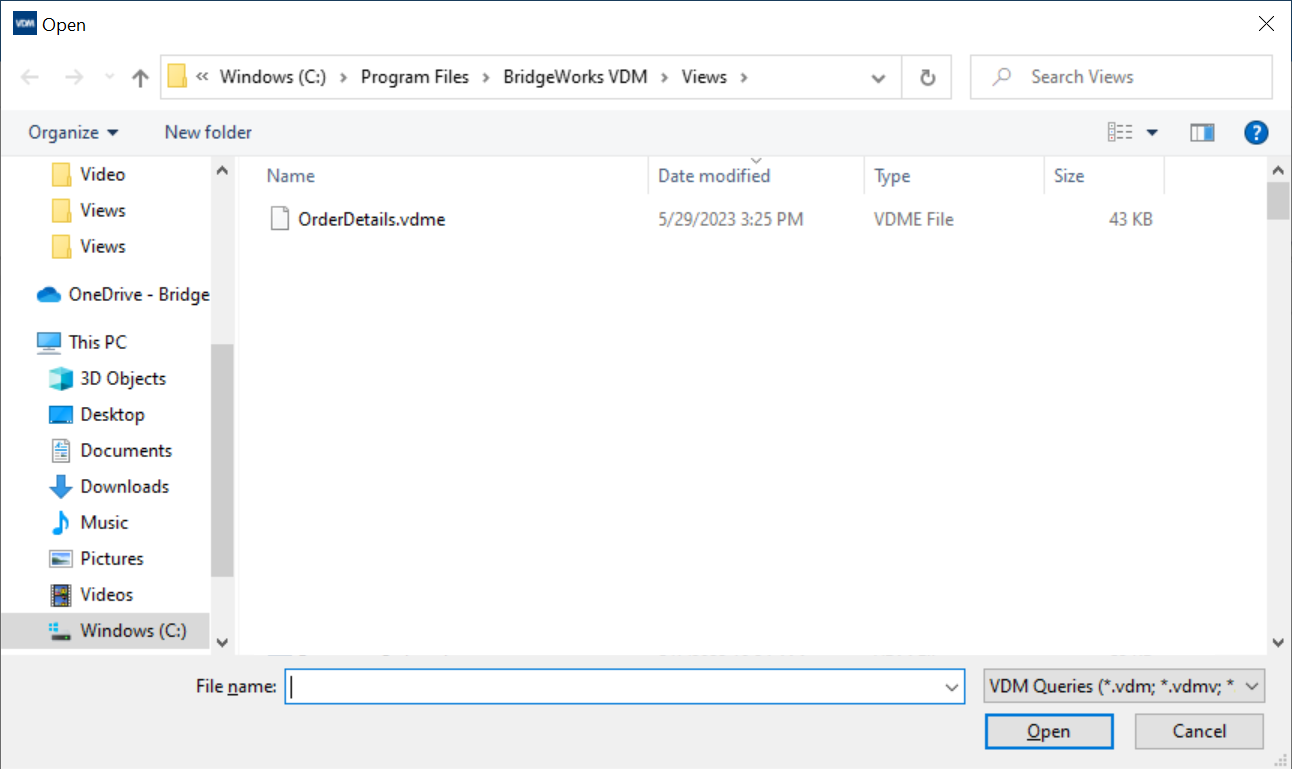 Message trying to open view with invalid Company ID.