Offline License Registration
Trouble seeing the images? Right click on images and open in new tab to enlarge or zoom in on the page (Ctrl + mousewheel).
In this article we discuss how to setup WebReports with the Offline License Registration.
Video Tutorial:
Steps to use Offline License.
1. Log in to WebReports.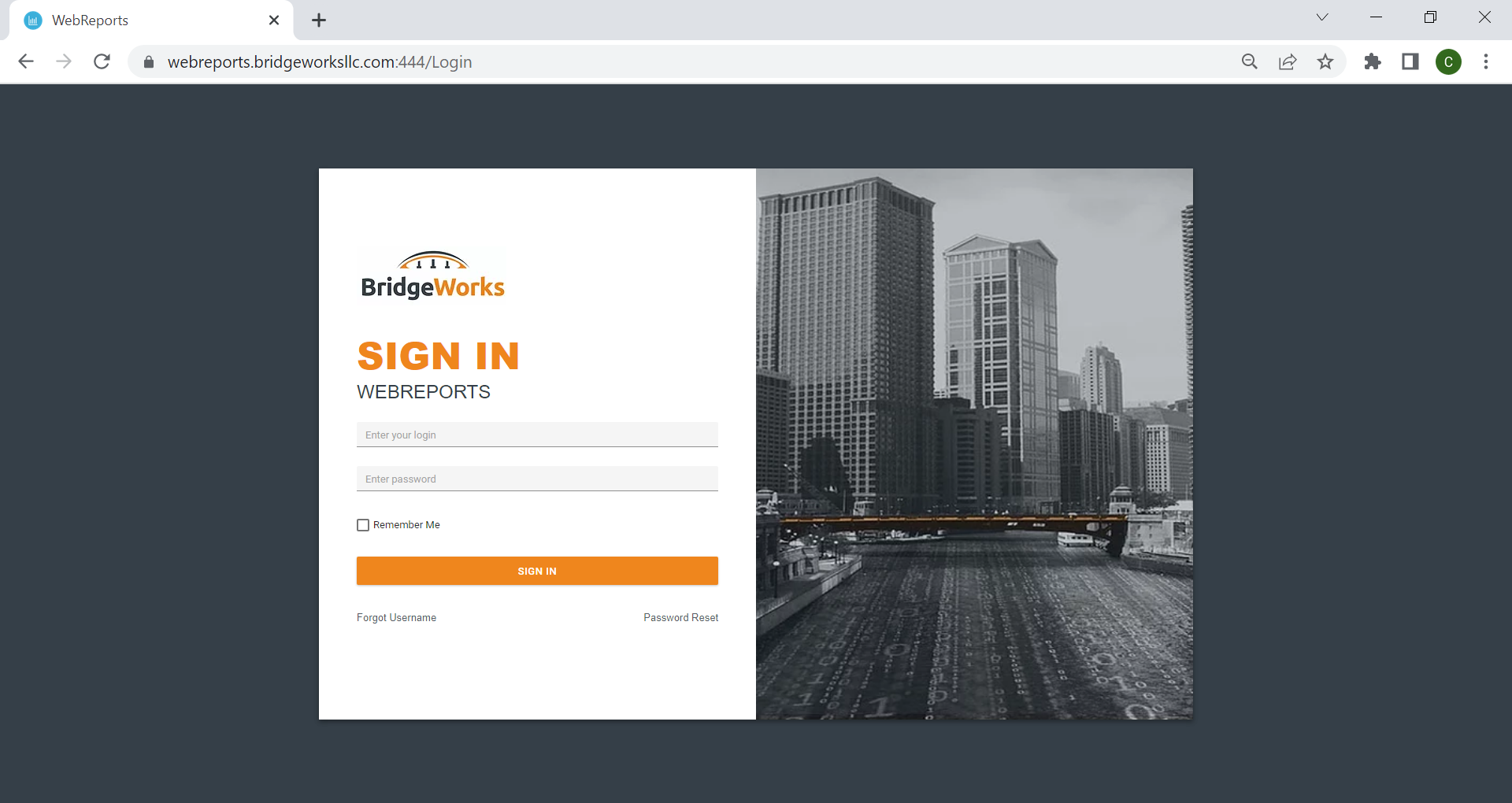 2. Fill out your registration form.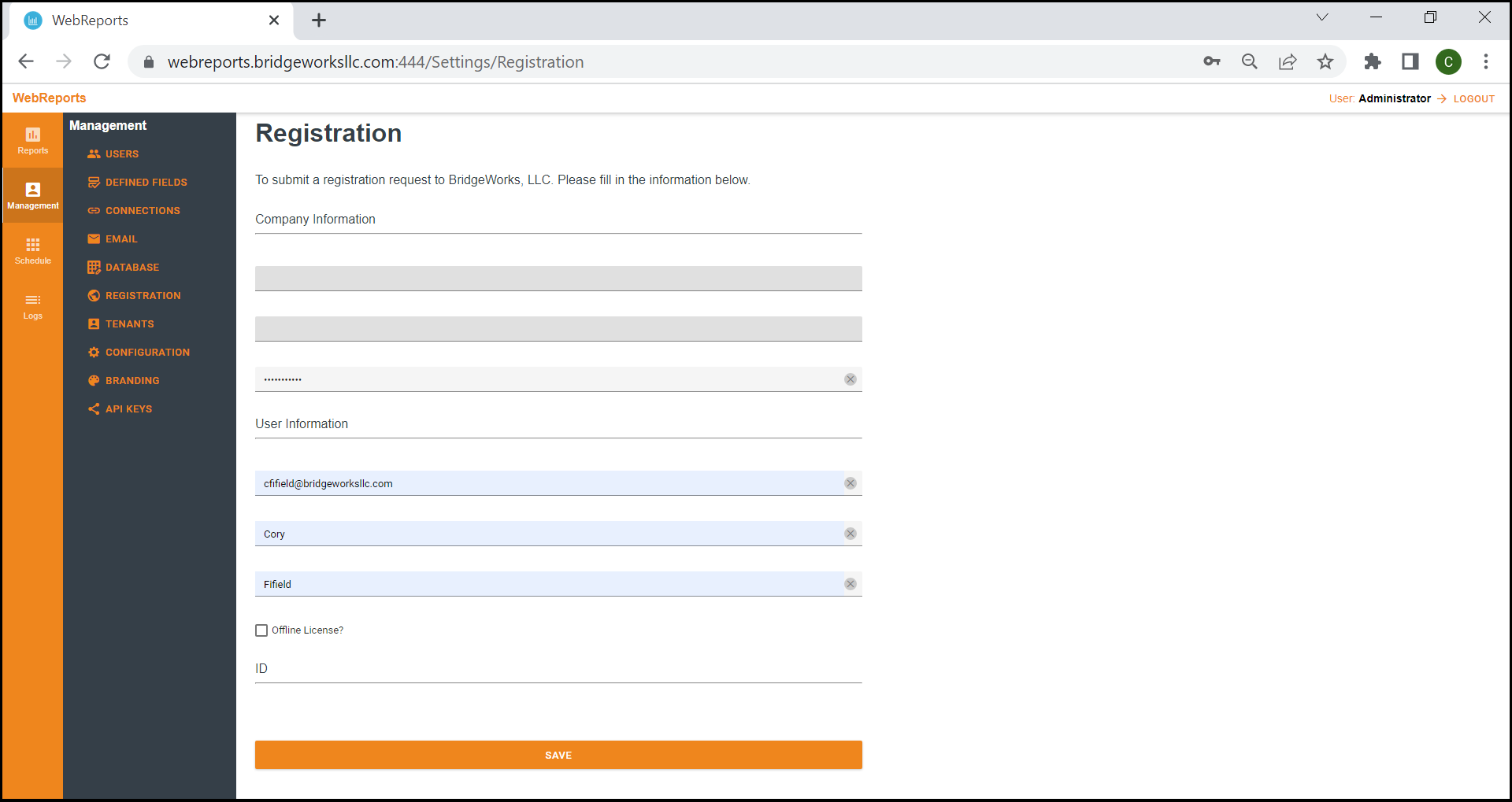 3. Enable / Check the Offline License box.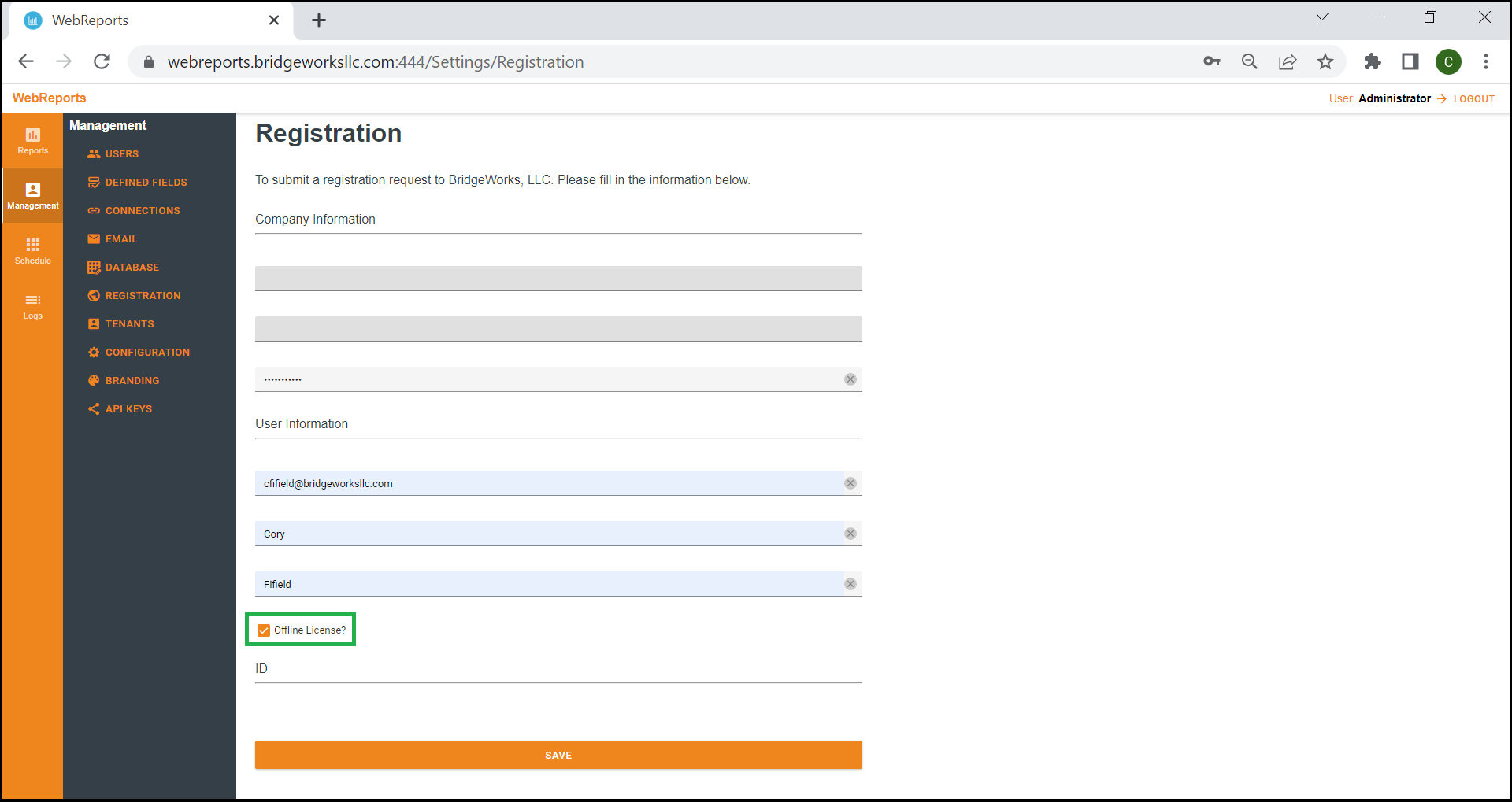 4. Click the Save button.
5. Send your Unique ID value, CompanyID and License Key to the BridgeWorks support team and we will send you an offline license.
BridgeWorks Support Email: support@bridgeworksllc.com

Subject: Offline License Registration


Example Information:
UniqueID: 29asd3jsdas-430d-pf9l-bac9-3ess6a176554)
CompanyID: 1111
License Key: 00BE4-P3490-1RCIP-4MAOI-6J20E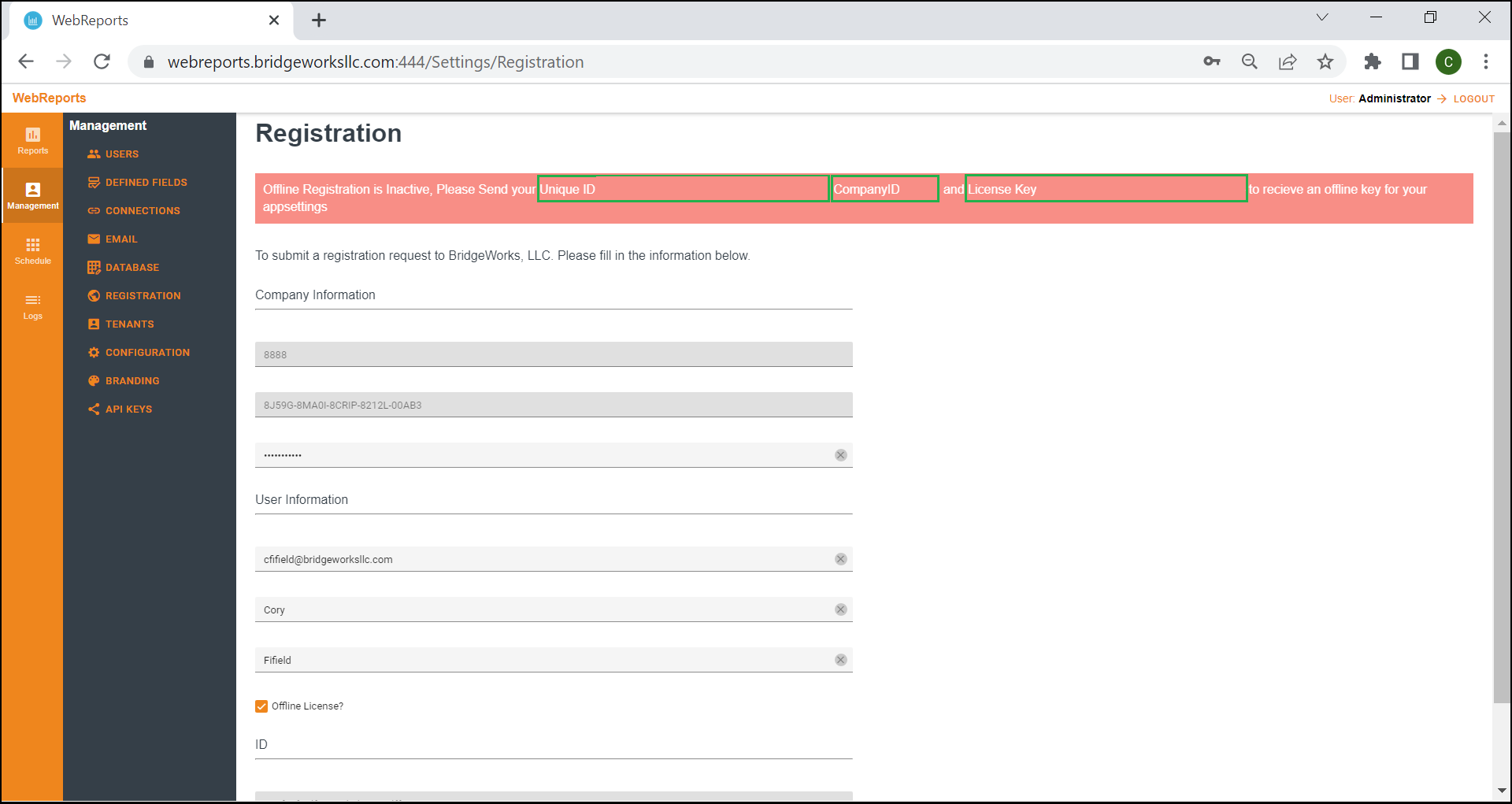 6. Once we send you your offline license, add it into your appsettings in the registration section.