Trouble viewing images? Click on images to enlarge.
VDM views can be encrypted so they are only accessible to a specific VDM subscriber and encrypted views cannot be modified by the end user. This feature allows content creators and developers to protect their work from reverse engineering and from being accessed by users outside the defined subscriber.
Steps To Encrypt Views
1. Open a non-encrypted View.
2. Click Save Encrypted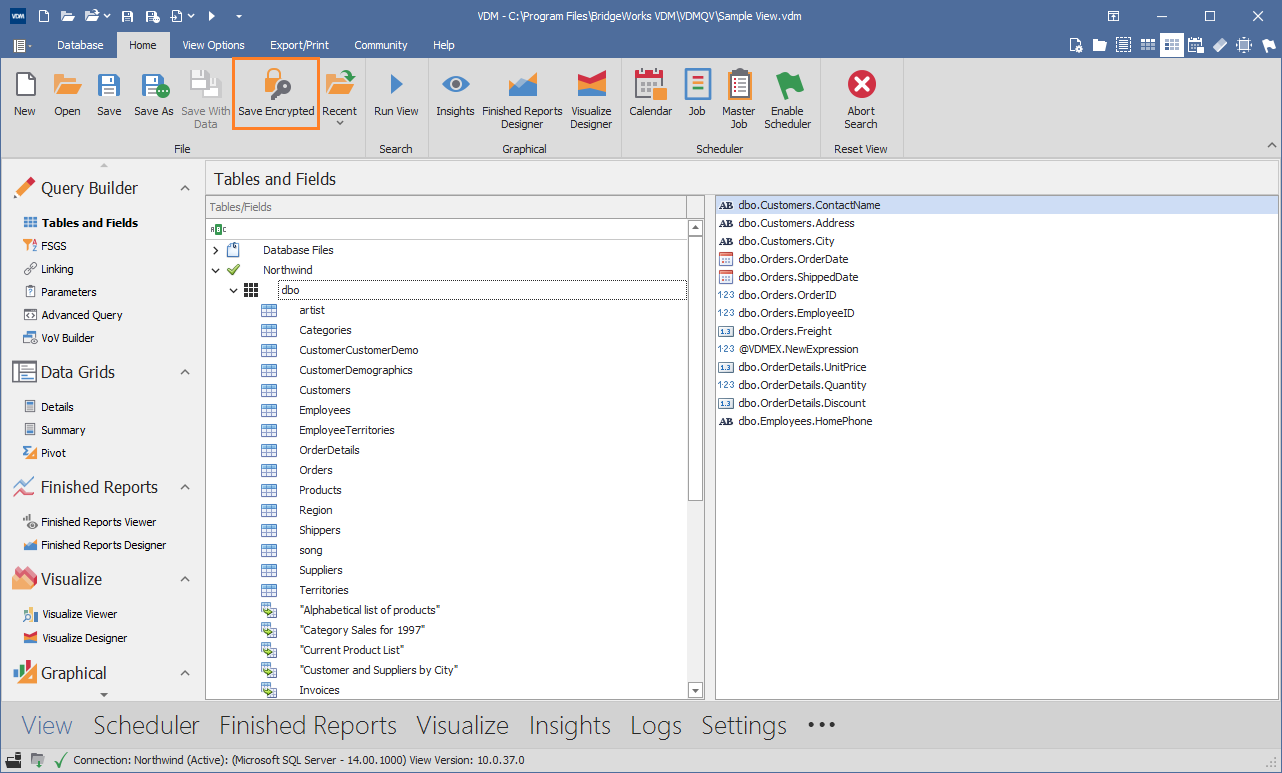 3. Enter the Company ID that can open and run the encrypted View.

4. When prompted, provide a filename. Views are saved with the VDME extension, VoV's are saved with the VDMVE extension.
Once the View or VoV has been encrypted the file's contents are no longer legible. Any modifications or alterations to the Encrypted View/VoV will prevent the View from working.
Below is an image that shows a non-encrypted view opened in notepad: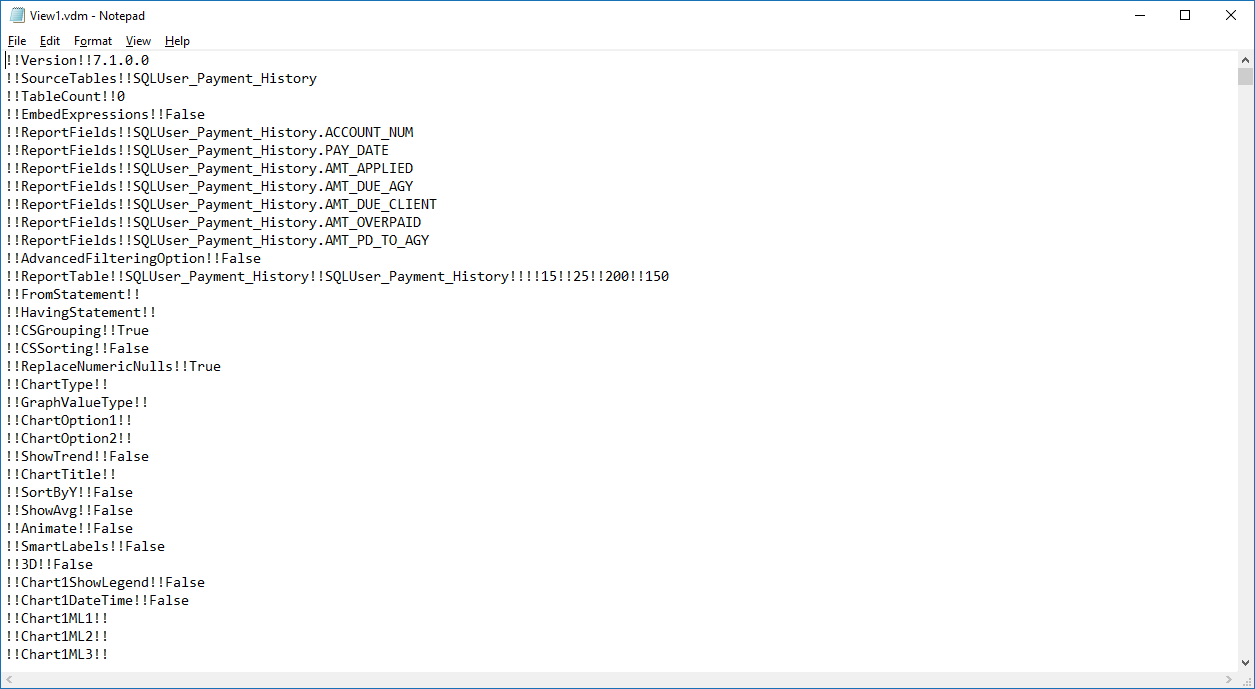 Below is an image of the same View, encrypted: