Visualize Designer - Overview
Trouble viewing images? Click on images to enlarge.
In this article we are going to cover the layout of the designer for Visualize . This should help get a basic understanding of what Visualize has to offer as well as break down how and where everything is located.
Be sure to check out the other articles to create Grids, Charts and more.
To get to the Visualize Designer, click Visualize Designer located on VDM's main screen.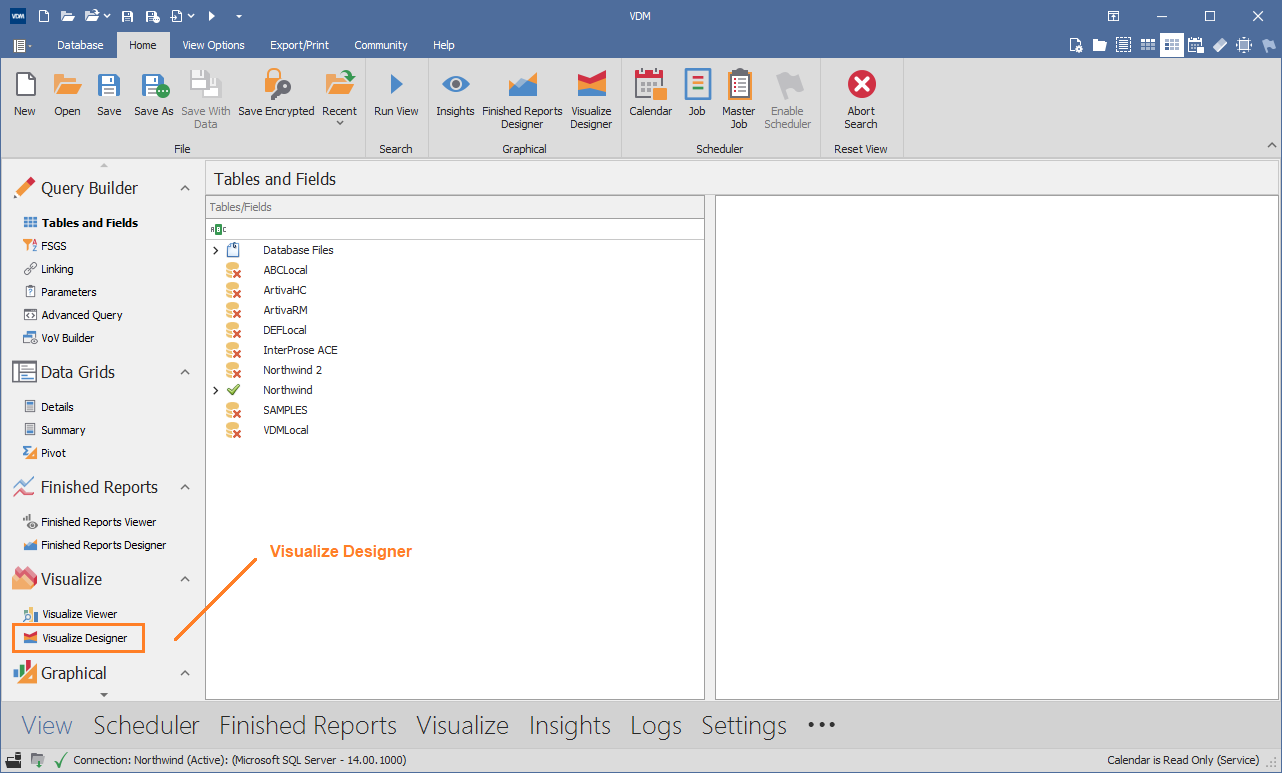 Layout of the Visualize Designer:
Orange Section – The available elements for Visualize Designer.
Red Section – Selects the data source. (Summary, Details) ** The most commonly used data source will be details.
Green Section – The list of fields available for use inside Visualize.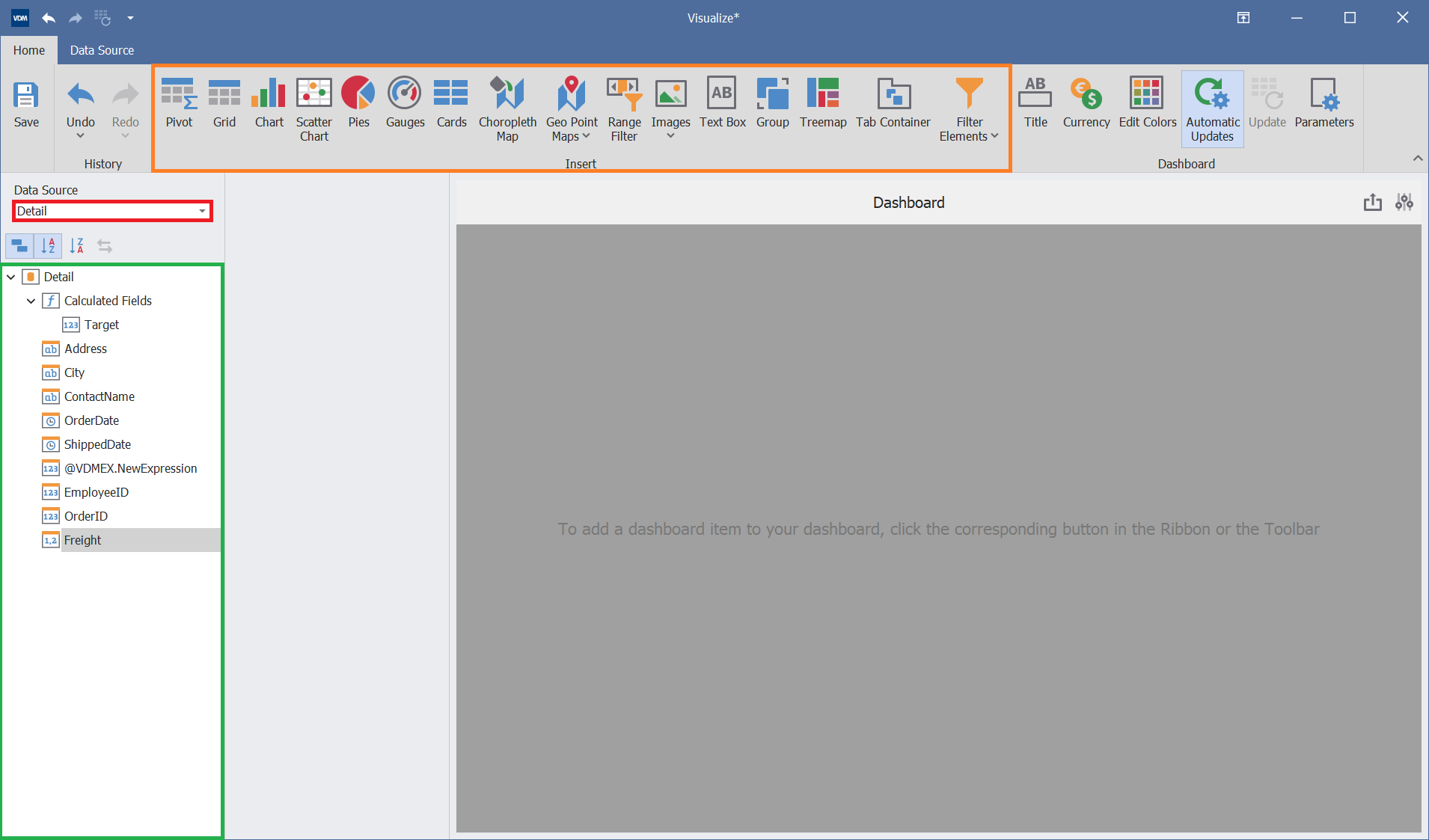 Using the Data Items Pane, you can drag and drop values/arguments to modify your Data Visualization. The options available vary based on the selected element.