Trouble viewing images? Click on images to enlarge.
In this article we are going to cover the layout of the Visualize Designer. This should help get a basic understanding of what Visualize has to offer as well as break down how and where everything is located.
Layout of the Visualize Designer:
Orange Section – The available elements for Visualize Designer.
Red Section – Selects the data source. (Summary, Details) ** The most commonly used data source will be details.
Green Section – The list of fields available for use inside Visualize.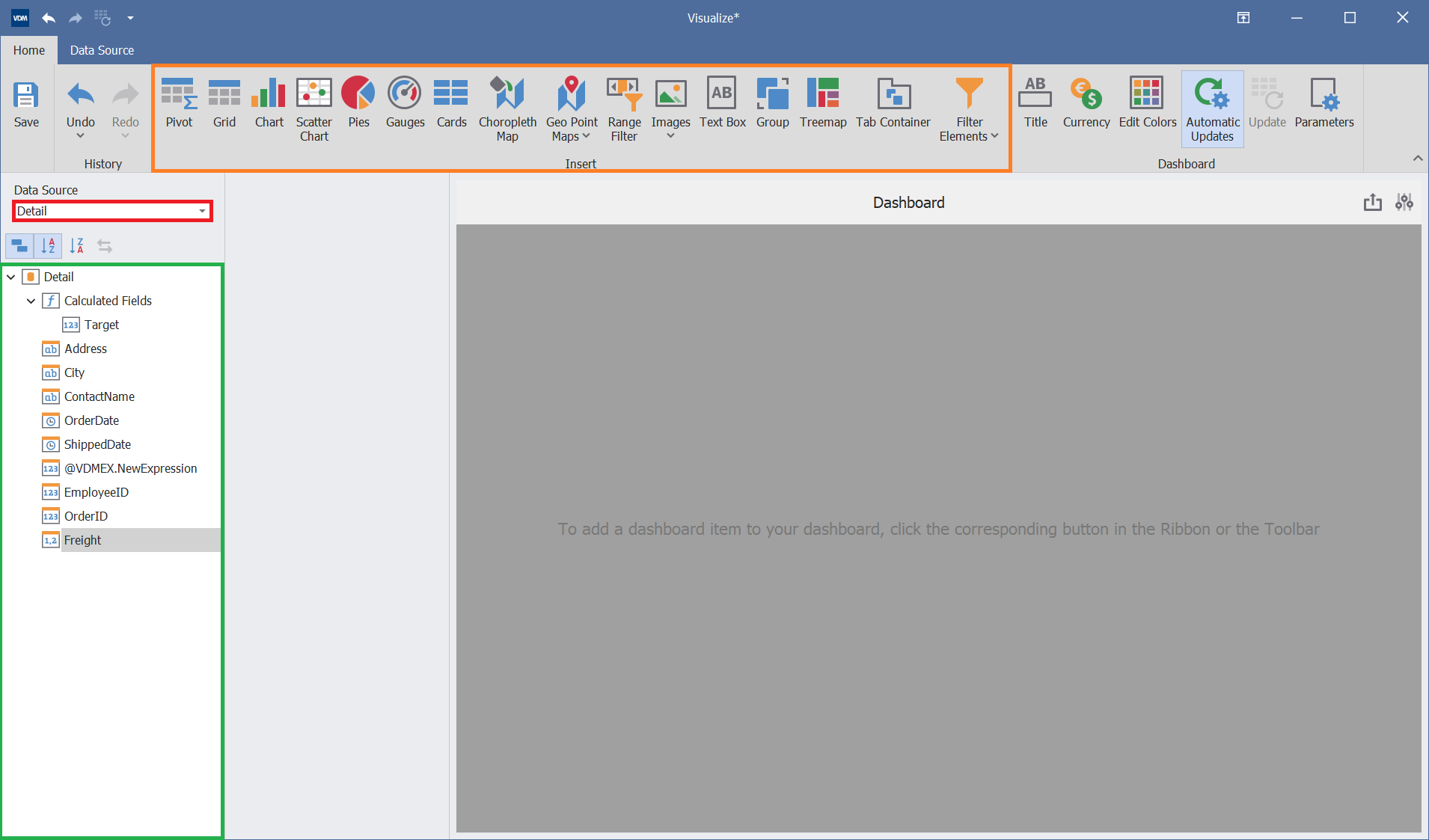 Using the Data Items Pane, you can drag and drop values/arguments to modify your Data Visualization. The options available vary based on the selected element.